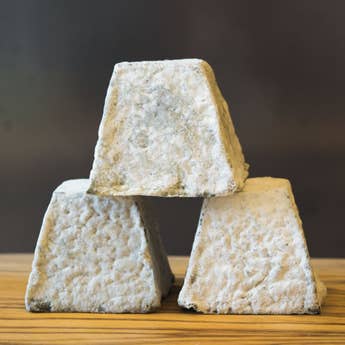 Petit Valencay
An ashed, soft and delicate goats' milk pyramid from the Loire.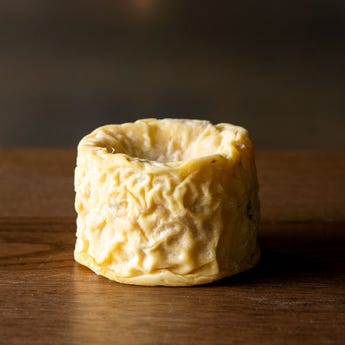 Edmund Tew
A beautifully wrinkly little cheese with a dimpled top, Edmund Tew looks stunning and tastes just as good. The coat is washed to develop its delicate blush, while the lactic centre tastes fresh and buttery with complex savoury notes. Stoney Cross
V
Suitable for Vegetarians
A handsome little cheese with a natural rind. The interior is a perfect balance of sweet, buttery tones and a slightly brighter, lactic top note. Natural aging creates an earthy finish, which brings greater complexity to this smooth and supple cheese.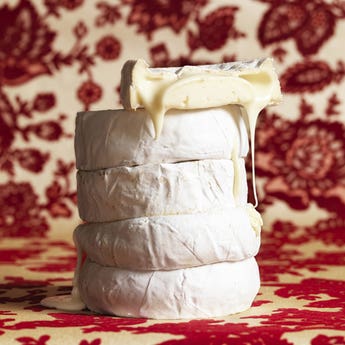 Mini Wigmore
T
Thermised
V
Suitable for Vegetarians
Delicate and creamy sheep's milk cheese with a gentle flavour. Its heavenly texture and delicacy make this cheese of real refinement.