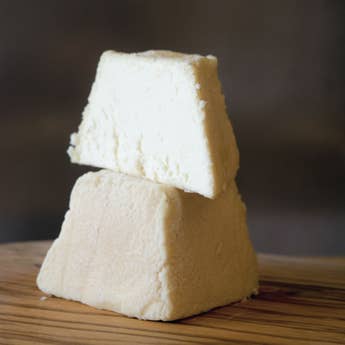 Sinodun Hill
P
Pasteurised
V
Suitable for Vegetarians
A fabulous goats' milk cheese from Oxfordshire: delicate, rich, smooth and complex.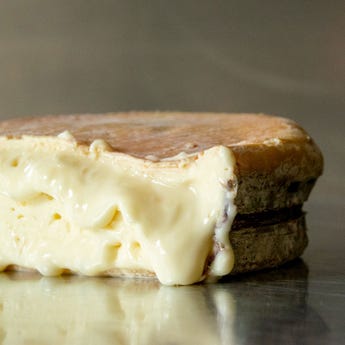 Little Rollright
A semi soft, washed rind cheese wrapped in a spruce band. When ready, the paste is glossy, rich and voluptuous, and the taste is buttery, complex and resinous.
Hand-Selected Westcombe Cheddar
B
Suitable for Pregnant Women
R
Raw Milk
Westcombe Cheddar cheese is a traditional unpasteurised cloth-wrapped Cheddar from Somerset that was awarded BEST PDO Cheese and Best Cheddar at the 2017 British Cheese Awards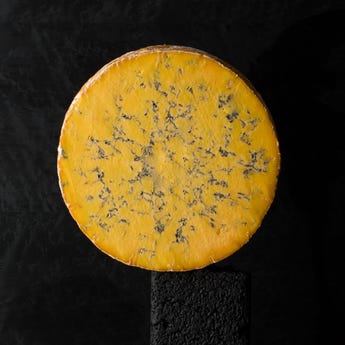 Sparkenhoe Shropshire Blue
A unique cheese, hand-made by Will Clarke, from the family's own pedigree Holstein-Friesian cows. It has a beautiful, peachy coloured paste, shot through with meandering blue veins, and a mellow rich and buttery taste.
Lypiatt
A luscious Jersey cows' milk cheese that takes inspiration from the famous ashed goats' cheeses of the Loire, Lypiatt is sumptuous and rich with a refreshing acidity on the finish.