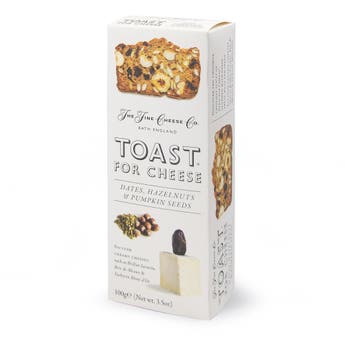 Toast for Cheese Dates, Hazelnuts and Pumpkin Seeds
Thin, light and crisp toast (baked twice like biscotti) and uniquely studded with fruits, nuts and seeds. Golden Cenarth
P
Pasteurised
V
Suitable for Vegetarians
Smooth and supple, Golden Cenarth cheese is washed in cider to develop its characteristic rind and savoury, full flavour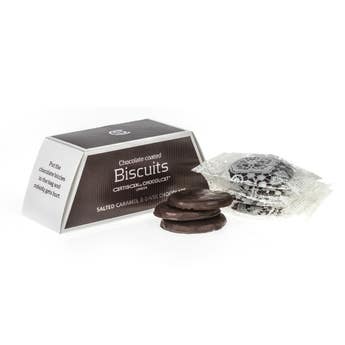 Dark-Chocolate Coated Salted Caramel Biscuits
Pure decadence. All-butter biscuits with salted caramel pieces dunked in milk chocolate.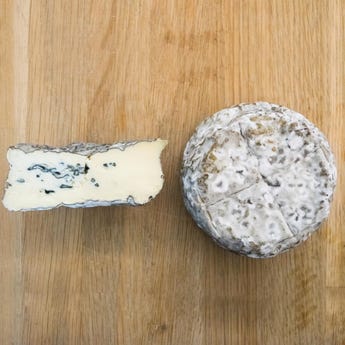 Baby Burt's Blue
V
Suitable for Vegetarians
Made by Claire Burt in Cheshire from local milk, this little blue cheese is creamy in texture, with a sweet tang from the blue veins. The paste softens as it matures, but the flavour remains mellow and rich.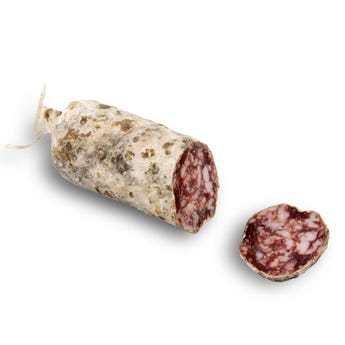 Westcombe Veal and Fennel Saucisson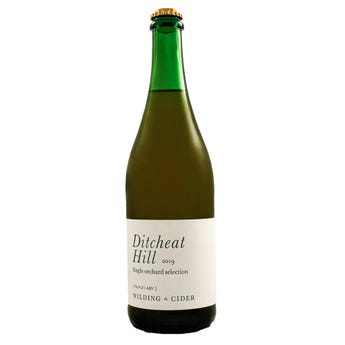 Ditcheat Hill Cider 2019
A pure, elegant and fresh cider, with lots of fruit, a tickle of sharpness and plenty of residual sugar to make it very drinkable. You must be over the age of 18 to place an order for this product.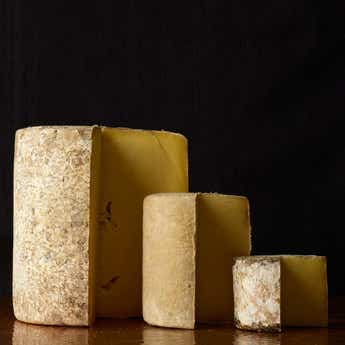 The Fine Cheese Co. Cave-Aged Cheddar 600g
B
Suitable for Pregnant Women
V
Suitable for Vegetarians
Cloth-wrapped, hand-made Dorset Cheddar, cave-aged in Somerset for a depth of flavour and a moist texture. It is fruity and tangy with a rich, deep flavour and a hint of sweetness.