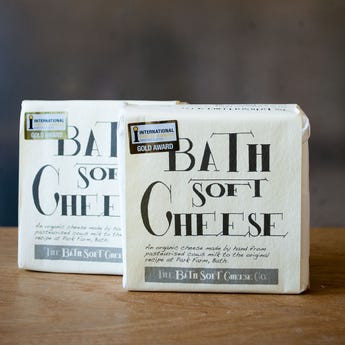 Bath Soft Cheese
A full-flavoured, creamy, organic, Brie-style cheese made to an original 19th century recipe. Notes of mushroom mingle with a slight citrus twist.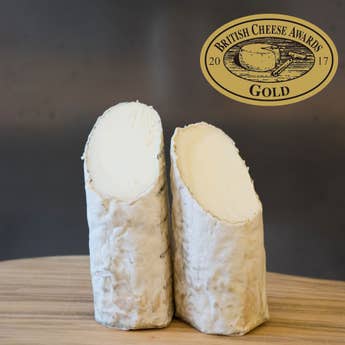 Golden Cross
V
Suitable for Vegetarians
R
Raw Milk
This ripened goats' milk cheese is first rolled in ash, then matured to develop a complex, yet subtle flavour. The texture is like ice-cream. Luxurious grilled.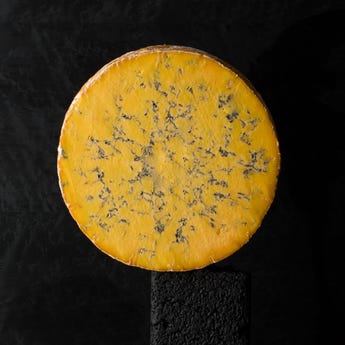 Sparkenhoe Shropshire Blue
A unique cheese, hand-made by Will Clarke, from the family's own pedigree Holstein-Friesian cows. It has a beautiful, peachy coloured paste, shot through with meandering blue veins, and a mellow rich and buttery taste.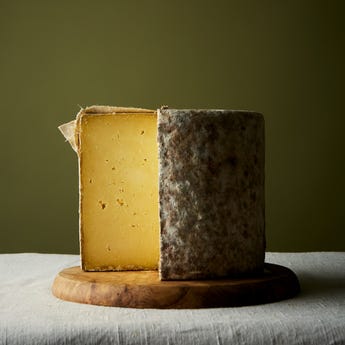 Hand-Selected Old Roan Wensleydale
A rounded and smooth raw milk Wensleydale. Old Roan is rich and buttery, but balanced with a refreshing acidity.