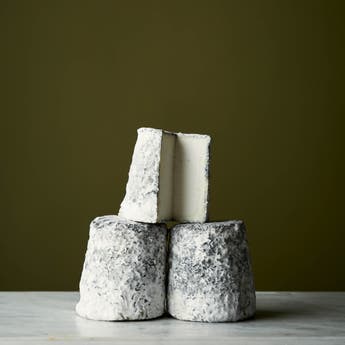 Dorstone
An English goats' milk cheese coated in ash, with an ice-cream texture, and creamy and mellow flavour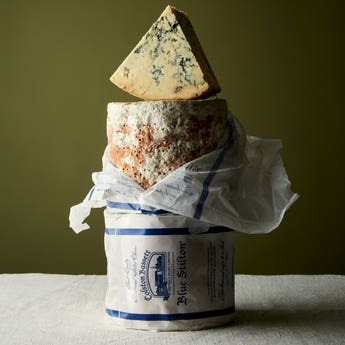 Colston Bassett Baby Stilton
P
Pasteurised
V
Suitable for Vegetarians
A smooth, velvety paste with a full, well-balanced flavour. A slightly sweet blue cheese, with a 'mineral-y' tang.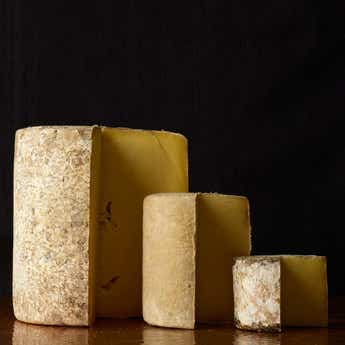 The Fine Cheese Co. Cave-Aged Cheddar 600g
B
Suitable for Pregnant Women
Cloth-wrapped, hand-made Dorset Cheddar, cave-aged in Somerset for a depth of flavour and a moist texture. It is fruity and tangy with a rich, deep flavour and a hint of sweetness.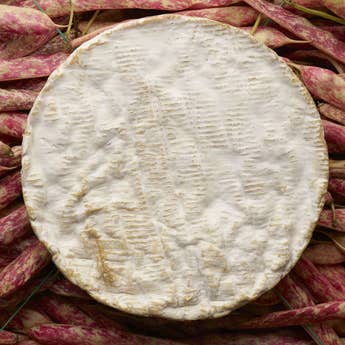 Baron Bigod Whole 1kg
A fabulously full-flavoured Brie-style cheese, hand-made in Suffolk by Jonny Crickmore from the milk of his own herd of Montbeliarde cows. A stunning cheese, with a rich, full, earthy flavour and a lingering finish.