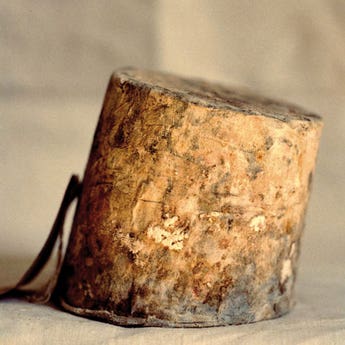 Montgomery's Cheddar Truckle
P
Pasteurised
B
Suitable for Pregnant Women
A traditional, cloth-wrapped, raw milk Cheddar cheese truckle that's made in Somerset by Jamie Montgomery to the same recipe as his world famous large cheeses.
The baby truckles are much smaller than their big brothers and so are matured for a shorter period of time, but still have a full, rich and nutty flavour.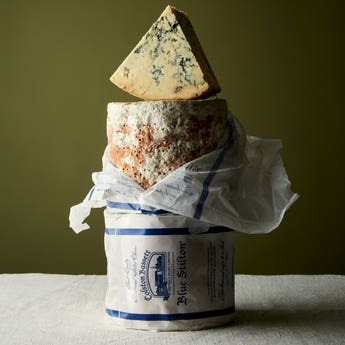 Colston Bassett Baby Stilton
P
Pasteurised
V
Suitable for Vegetarians
A smooth, velvety paste with a full, well-balanced flavour. A slightly sweet blue cheese, with a 'mineral-y' tang.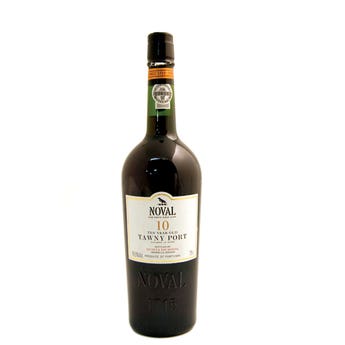 Noval 10 Year Old Tawny Port 75cl
Elegant in style. Old tawnies take on the characteristics of walnuts, dried fruits and spices, in colour and flavour. With this flavour profile, we find it goes wonderfully with Colston Bassett Stilton.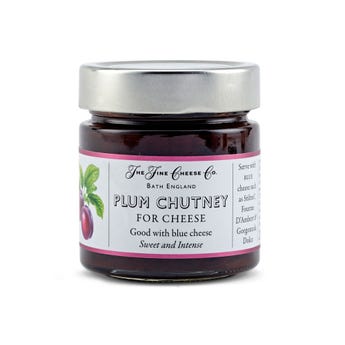 Plum Chutney for Cheese
Sweet and intense.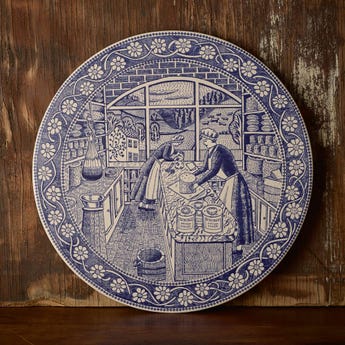 Ceramic Platter For Cheese
Cheese looks so good on blue and white china and John Broadley's charming designs are quirky, original and rooted in the country.
Butterflies Crisp Biscuit Gift Tin
The most stunning tin covered with embossed butterflies. A pretty and feminine present for a secret nibbler. Three individual foiled packs of strawberry, lemon and chocolate & praline biscuits.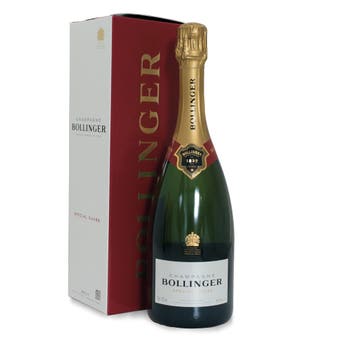 Bollinger Special Cuvée Champagne
The finest of bubbles. Aromatic, with notes of pear and walnut. Venchi Chocaviar Gift Box
Venchi's Chocaviar chocolates have a sweet centre, coated in layers of dark chocolate, with a sprinkling of Venchi's award-winning Chocaviar pearls on top.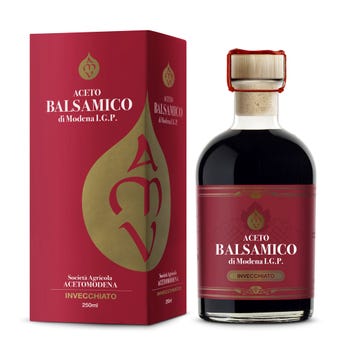 Invecchiato IGP Balsamic Vinegar
Invecchiato IGP Balsamic Vinegar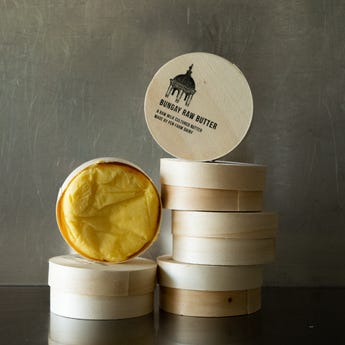 Bungay Raw Butter
V
Suitable for Vegetarians
R
Raw Milk
Made from raw cows' milk, this farmhouse butter is rich with complex flavours.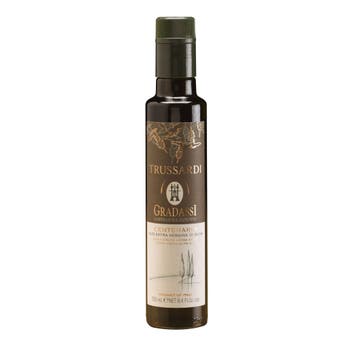 Terre Francescane Gradassi Centenaria Extra Virgin Olive Oil
The choice of Michelin-starred chefs including the 2* Trussardi alla Scala restaurant in Milan. A cold-extracted, single estate extra virgin olive oil that is perfect with grilled meat, vegetables, salads and on bruschette. All-Butter Crackers Selection Box
All-Butter Wholemeal crackers, All-Butter Spelt cracker and All-Butter Wheat crackers, in one beautifully illustrated box.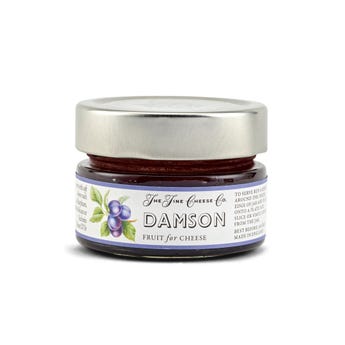 Damson Fruit for Cheese
A sweet accompaniment for powerful, soft cheeses. Damson is a variety of plum. It is delicious with Brie de Meaux, or Camembert.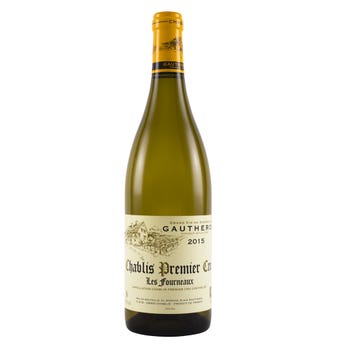 Chablis Premier Cru 'Fourneaux' Domaine Gautheron 2019
This traditional style of Chablis is made from old Chardonnay vines grown in the prestige Premier Cru vineyard `Fourneaux'. Fresh, floral aromas of apple blossom combine with a creamy texture and distinct mineral complexity. You must be over the age of 18 to place an order for this product.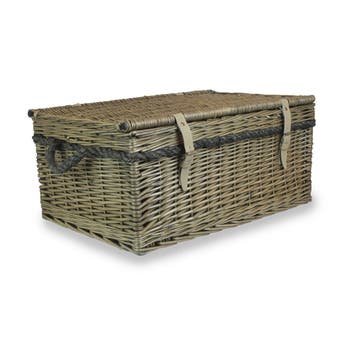 Extra Large Wicker Hamper
. Vacherin Mont D'Or 750g
The Vacherin season is back. Made from the rich, unpasteurised milk of alpine pastures, this cheese has a melting, voluptuous texture.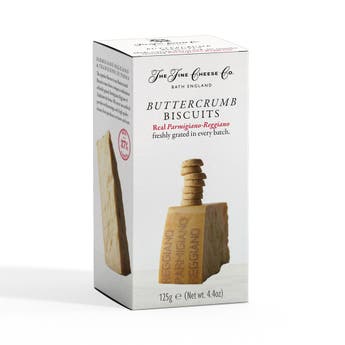 Parmigiano-Reggiano Buttercrumb Biscuits
All-butter, crumbly biscuits made with real cheese.