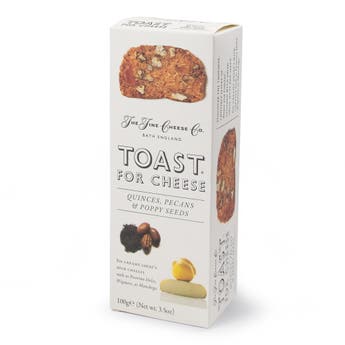 Toast for Cheese Quince, Pecan and Poppy Seeds
Thin, light and crisp toast (baked twice like biscotti) and uniquely studded with fruits, nuts and seeds.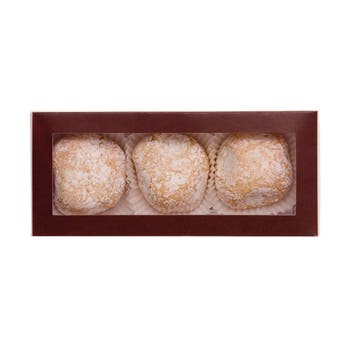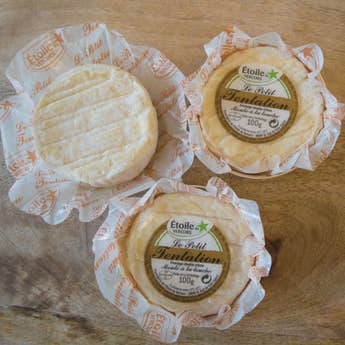 Le Petit Tentation
A delightfully rich and creamy cheese, with a silky-smooth, unctuous texture.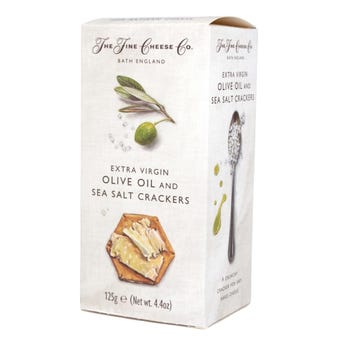 Extra Virgin Olive Oil and Sea Salt Crackers
A crunchy cracker for any hard cheese.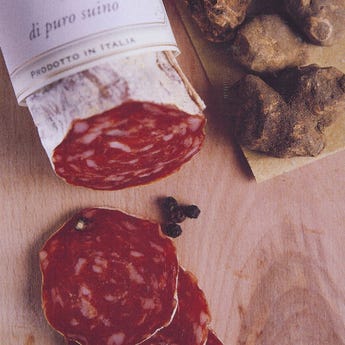 Salame All'aroma di Tartufo
Produced from the leanest part of the mature pig. The truffle is added in just the right quantity to complement and enhance the perfume and taste.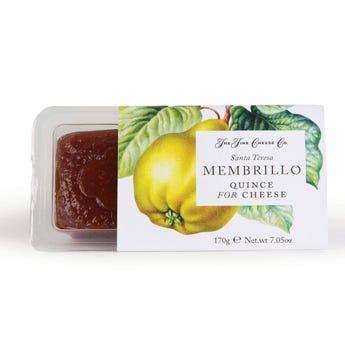 Membrillo for Cheese (Quince Jelly)
Membrillo is a firm and fruity quince paste. Perfect with sheep's milk cheeses such as Manchego, Pecorino and Berkswell.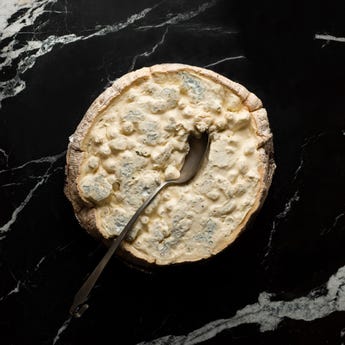 Gorgonzola Al Cucchiaio 250g
Exceptionally rich, sweet and creamy, this Gorgonzola is so soft it can only be served with a spoon.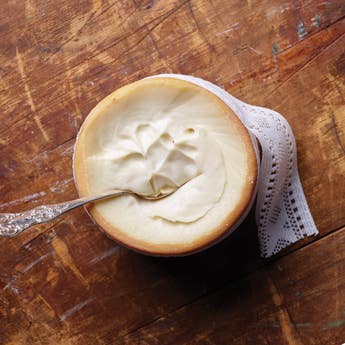 Tortita El Esprimijo
V
Suitable for Vegetarians
R
Raw Milk
A texture like thick, rich custard lies beneath the surface of this tart, meaty and vegetal sheep's milk cheese. Complex and seductive.