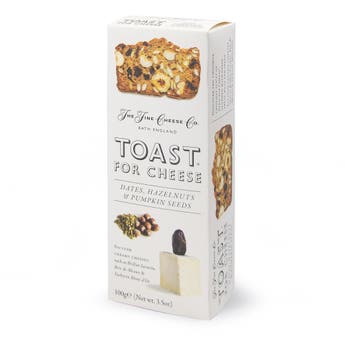 Toast for Cheese Dates, Hazelnuts and Pumpkin Seeds
Thin, light and crisp toast (baked twice like biscotti) and uniquely studded with fruits, nuts and seeds.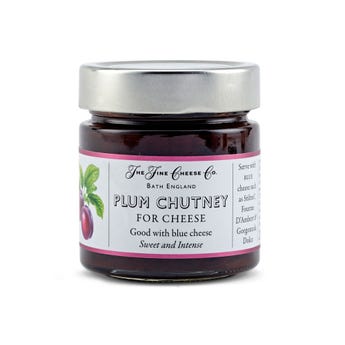 Plum Chutney for Cheese
Sweet and intense.
Reblochon Fermier Missilier
A supple-textured, washed-rind cheese from the Haut Savoie. It has a creamy delicacy of flavour that intensifies as the cheese ripens.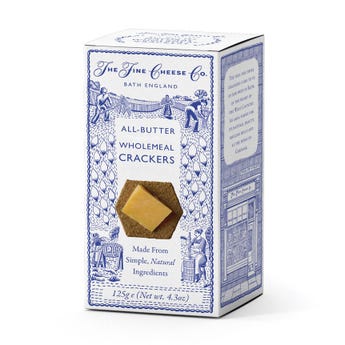 All-Butter Wholemeal Crackers
Wheaty and crunchy, all-butter, melt-in-the-mouth crackers. A neutral partner for cheese.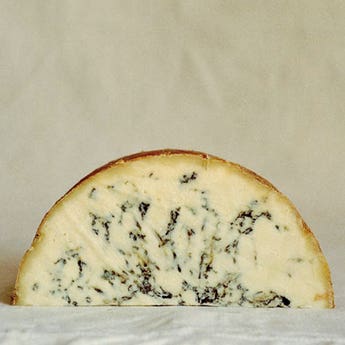 Colston Bassett Stilton
P
Pasteurised
V
Suitable for Vegetarians
An intensely rich and creamy Stilton , with a deep, lingering, complex flavour.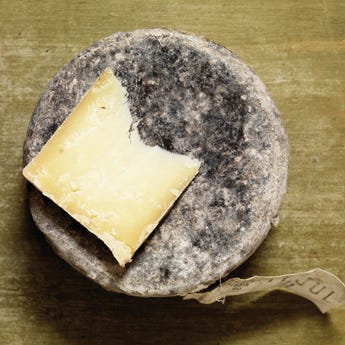 Hand-Selected Keen's Extra Mature Cheddar
B
Suitable for Pregnant Women
R
Raw Milk
At least an extra six months spent in the family's maturing rooms gives this Cheddar even more stunning complexity and richness.