 Tunworth
A pasteurised English Camembert-style cheese, with the thinnest rind and a fruity tang.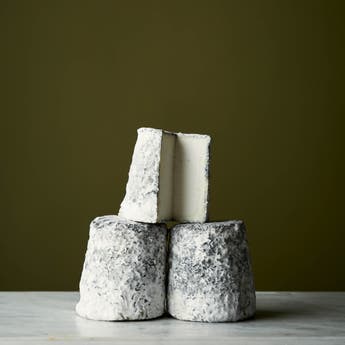 Dorstone
An English goats' milk cheese coated in ash, with an ice-cream texture, and creamy and mellow flavour Fourme D'Ambert Xavier Morin
A succulent and classic French blue cheese, with a rich and creamy texture, and a delicate blue flavour. From Affineur Xavier Morin.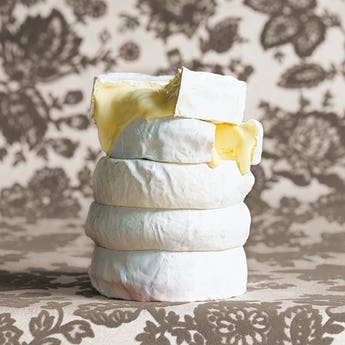 Waterloo
T
Thermised
V
Suitable for Vegetarians
A delicately flavoured, Guernsey-milk cheese, made by the Wigmores in Berkshire. Creamy, with a yielding texture.