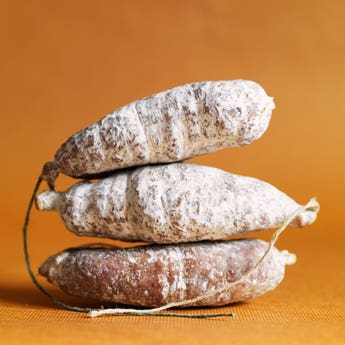 Saucisson Vin Cahors
Le Caroylais Artisan salami with Cahors wine.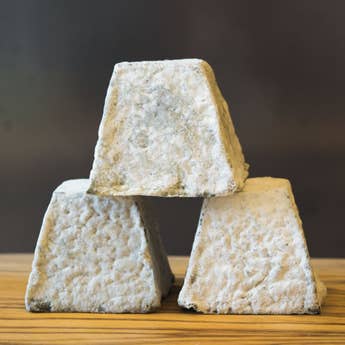 Petit Valencay
An ashed, soft and delicate goats' milk pyramid from the Loire.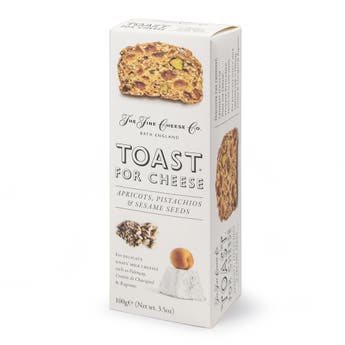 Toast for Cheese Apricots, Pistachios and Sesame Seeds
Thin, light and crisp toast (baked twice like biscotti) and uniquely studded with fruits, nuts and seeds.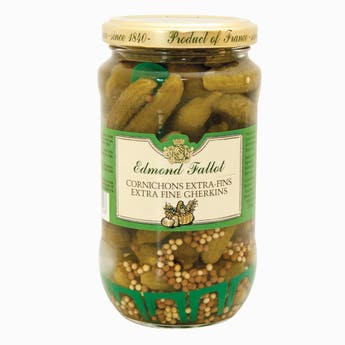 Cornichons
Crisp and tart baby gherkins.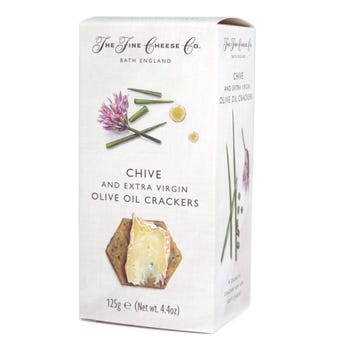 Chive and Extra Virgin Olive Oil Crackers
A crunchy cracker for any soft cheese. Fourme D'Ambert Xavier Morin
A succulent and classic French blue cheese, with a rich and creamy texture, and a delicate blue flavour.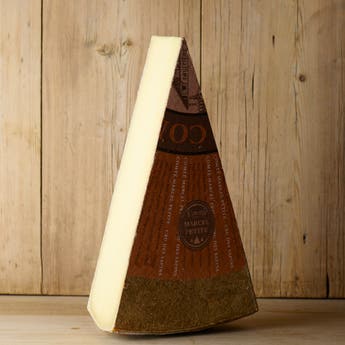 Comté
B
Suitable for Pregnant Women
R
Raw Milk
An unpasteurised French cheese from the Jura mountain region: smooth, mellow, nutty, and with a long finish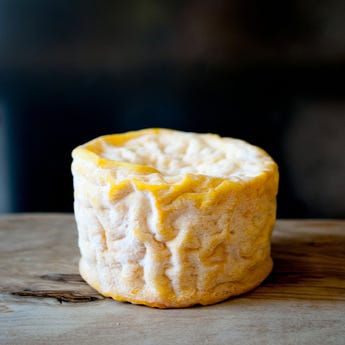 Langres
An aromatic cheese from Champagne, washed to create a characteristic undulating surface and voluptuous interior