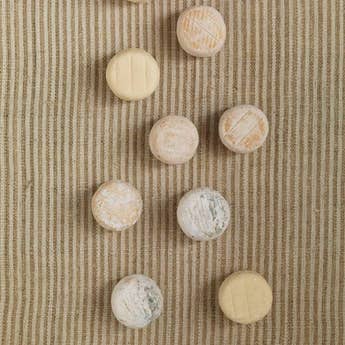 Crottin de Chavignol
Matured by Master Affineur, Rodolphe le Meunier. Nurtured to grow a soft, fluffy coat. As the cheese becomes firmer, the paste grows denser and the floral flavours are balanced by deeper, nuttier tones. Delicious at all stages.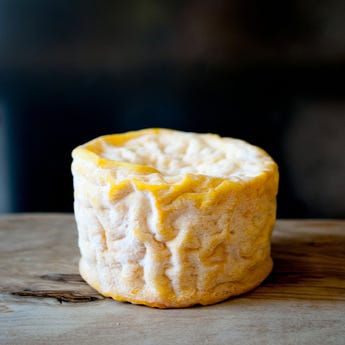 Langres
An aromatic cheese from Champagne, washed to create a characteristic undulating surface and voluptuous interior.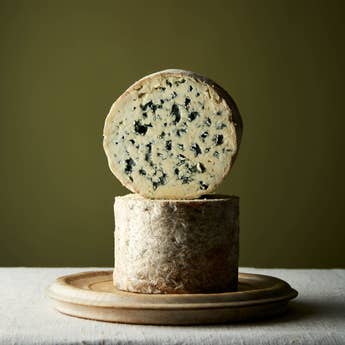 Fourme D'Ambert Xavier Morin 4.5cm deep cut
.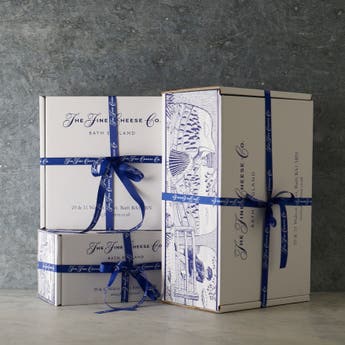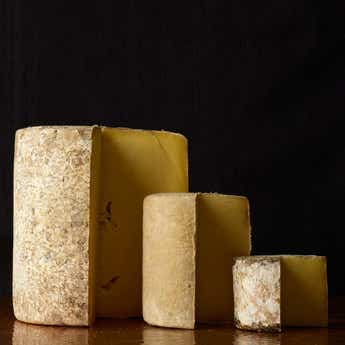 The Fine Cheese Co. Cave-Aged Cheddar 600g
V
Suitable for Vegetarians
Cloth-wrapped, hand-made Dorset Cheddar, cave-aged in Somerset for a depth of flavour and a moist texture. It is fruity and tangy with a rich, deep flavour and a hint of sweetness.