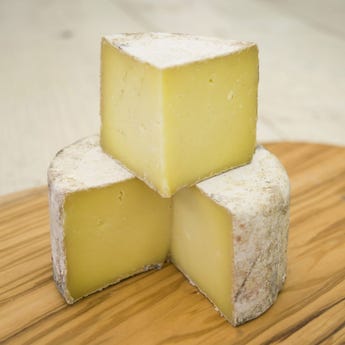 Curworthy Baby
A 17th century recipe, Cheddar-style cheese, with a smooth texture and mellow, creamy flavour.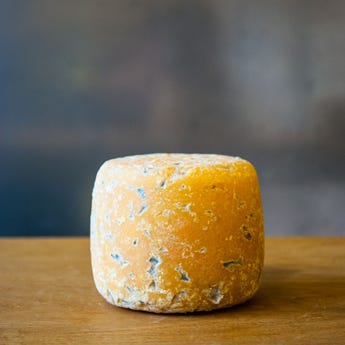 Katherine
A mellow, smooth and sweet, washed-rind goats' cheese with a firm but giving texture. A candle, party popper and ribboned gift box
.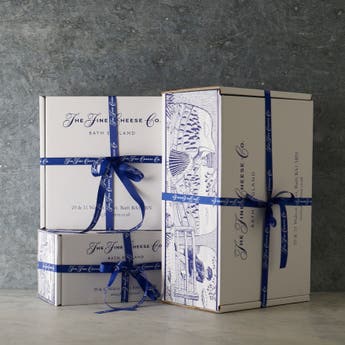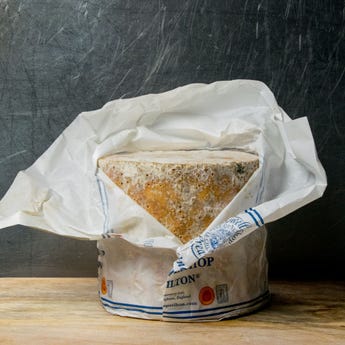 Cropwell Bishop Baby Stilton
P
Pasteurised
V
Suitable for Vegetarians
A traditional, Nottinghamshire Blue Stilton. Smooth, creamy and open textured, the cheese is buttery and complex, with a slightly spicy long finish.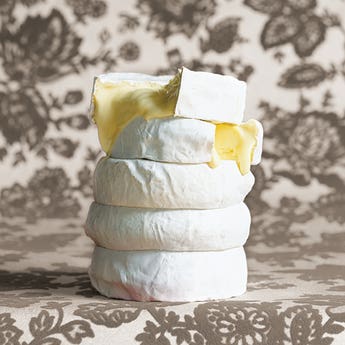 Baby Waterloo
T
Thermised
V
Suitable for Vegetarians
A delicately flavoured, Guernsey-milk cheese, made by the Wigmores in Berkshire.