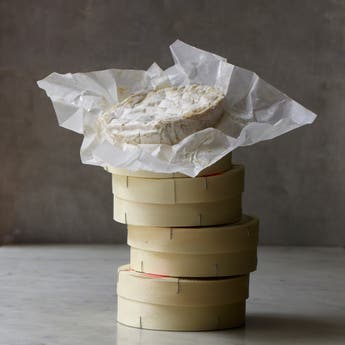 Camembert de Normandie
An unpasteurised Camembert, hand-ladled to produce an undulating surface and a powerful, fruity flavour.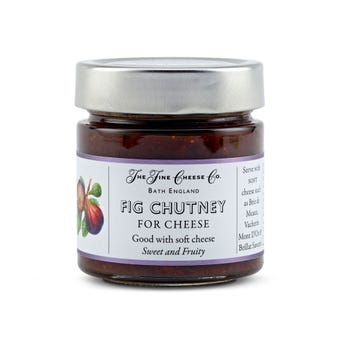 Fig Chutney for Cheese
Sweet and fruity.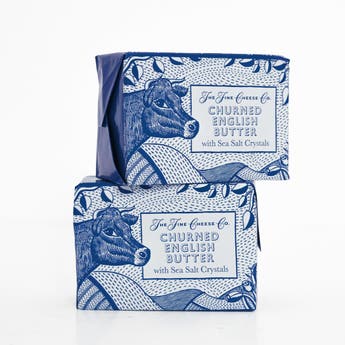 Churned English Butter with Sea Salt Crystals
A golden, full-flavoured butter made with local cream and flecked with sea salt crystals. All-Butter Crackers Selection Box
All-Butter Wholemeal crackers, All-Butter Spelt cracker and All-Butter Wheat crackers, in one beautifully illustrated box. The Fine Cheese Co. Cheddar-200g
B
Suitable for Pregnant Women
V
Suitable for Vegetarians
A sweet and tangy Cheddar cheese with a particularly creamy texture and an occasional crystal caused by long maturing. The Fine Cheese Co. Ceramic Stilton Pot 200g
A traditional, hand-ladled Nottinghamshire Blue Stilton made with animal rennet. Smooth, creamy and open textured, the cheese is buttery and complex, with a slightly spicy long finish. 
Available from October until the end of February.