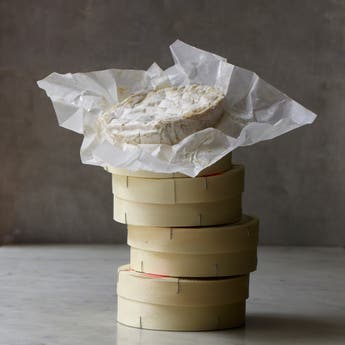 Camembert de Normandie
An unpasteurised Camembert, hand-ladled to produce an undulating surface and a powerful, fruity flavour.
Toast for Cheese Cherries, Almonds and Linseeds
Thin, light and crisp toast (baked twice like biscotti) and uniquely studded with fruits, nuts and seeds.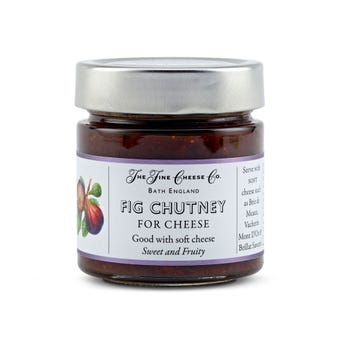 Fig Chutney for Cheese
Sweet and fruity.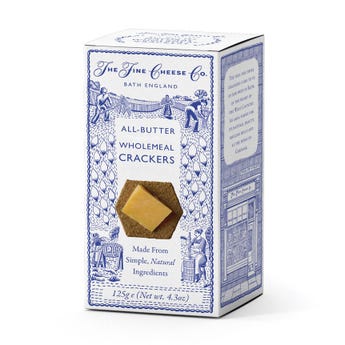 All-Butter Wholemeal Crackers
Wheaty and crunchy, all-butter, melt-in-the-mouth crackers. A neutral partner for cheese.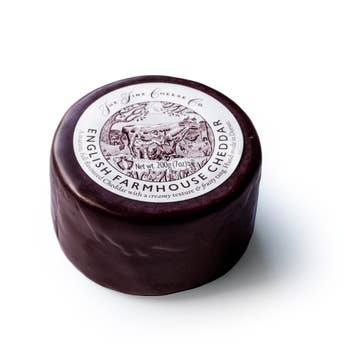 The Fine Cheese Co. Cheddar-200g
B
Suitable for Pregnant Women
V
Suitable for Vegetarians
A sweet and tangy Cheddar cheese with a particularly creamy texture and an occasional crystal caused by long maturing. The Fine Cheese Co. Ceramic Stilton Pot 200g
A traditional, hand-ladled Nottinghamshire Blue Stilton made with animal rennet. Smooth, creamy and open textured, the cheese is buttery and complex, with a slightly spicy long finish. 
Available from October until the end of February.