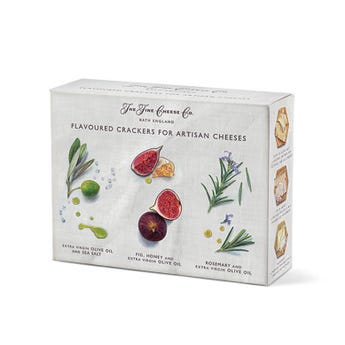 Flavoured Crackers Selection Box
Extra-Virgin Olive Oil and Sea Salt, Fig, Honey and Extra-Virgin Olive Oil, and Rosemary and Extra-Virgin Olive Oil crackers for cheese, in one box.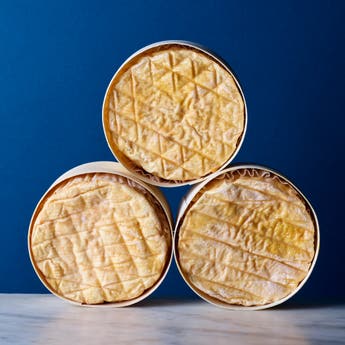 Epoisses Gaugry
Burgundy's most pungent cheese and its most famous. Epoisses Gaugry has a soft, oozy, luscious texture and a rich, savoury and powerful flavour.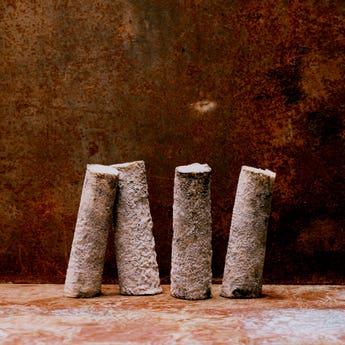 Sainte Maure de Touraine
An unpasteurised, ashed, French goats cheese log, that is both creamy and full-flavoured.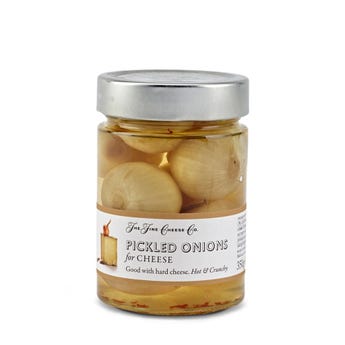 Pickled Onions for Cheese
Add crunch to a ploughman's, or class to a cheese-board. In sweetened vinegar, to flatter cheese.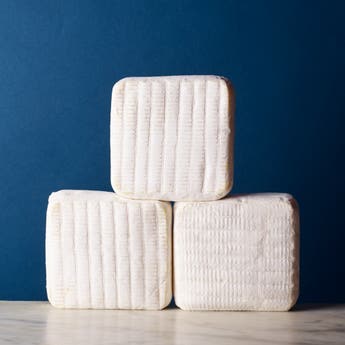 Robiola Bosina
Alta Langa's version of the classic, mixed milk Italian Robiola. Soft and luscious.
Toast for Cheese Cherries, Almonds and Linseeds
Thin, light and crisp toast (baked twice like biscotti) and uniquely studded with fruits, nuts and seeds.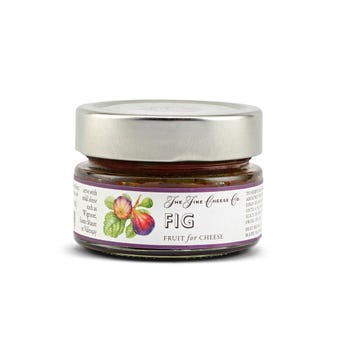 Fig Fruit Purée for Cheese
A sweet accompaniment for mild, delicate cheeses. Perfect with goats' milk, or young ewes' milk cheeses.
Reblochon Fermier Missilier
A supple-textured, washed-rind cheese from the Haut Savoie. It has a creamy delicacy of flavour that intensifies as the cheese ripens.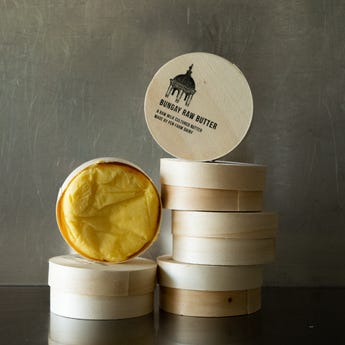 Bungay Raw Butter
Made from raw cows' milk, this farmhouse butter is rich with complex flavours.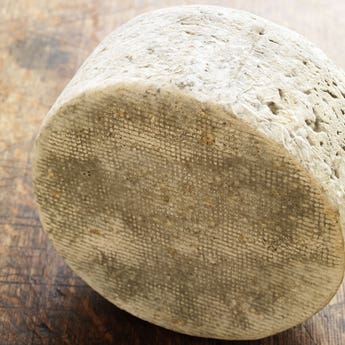 Perl Las
V
Suitable for Vegetarians
A creamy-textured, Welsh blue cheese.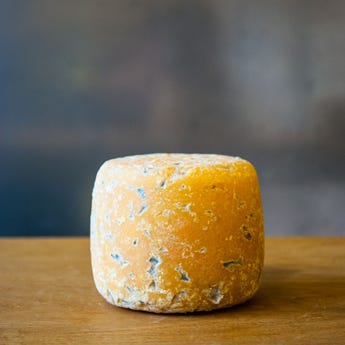 Katherine
A mellow, smooth and sweet, washed-rind goats' cheese with a firm but giving texture.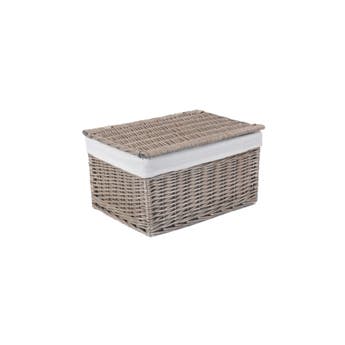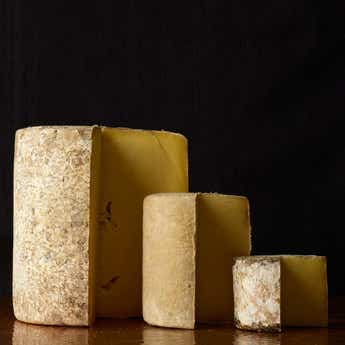 The Fine Cheese Co. Cave-Aged Cheddar 600g
B
Suitable for Pregnant Women
V
Suitable for Vegetarians
Cloth-wrapped, hand-made Dorset Cheddar, cave-aged in Somerset for a depth of flavour and a moist texture. It is fruity and tangy with a rich, deep flavour and a hint of sweetness.