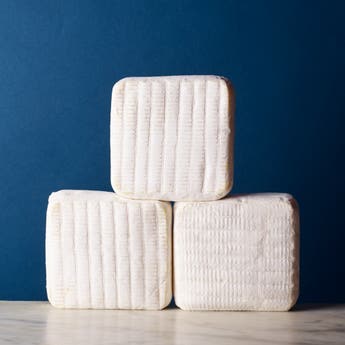 Robiola Bosina
Alta Langa's version of the classic, mixed milk Italian Robiola. Soft and luscious.
Pitchfork Somerset Cheddar 125g
A brand new Artisan Somerset Cheddar made by Todd and Maugan Trethowan, just seven miles from Cheddar Gorge. Moist and succulent in texture, it is full-flavoured with a hint of tropical fruit. *Photo depicts a whole Pitchfork Truckle (24kg). Below weights denote a cut of Pitchfork Cheddar.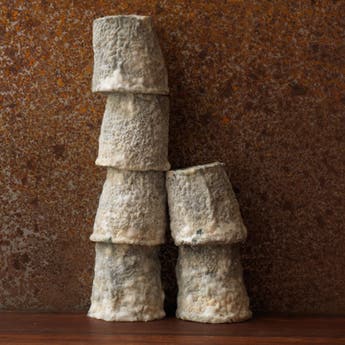 Dorstone - Half
An English goats' milk cheese coated in ash, with an ice-cream texture, and creamy and mellow flavour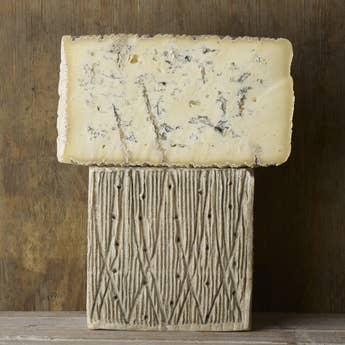 Blu di Bufala 125g
An award-winning blue with a smooth taste and open texture. It has a gentle enough flavour to seduce even non-blue cheese lovers.