 Tunworth
A pasteurised English camembert-style cheese, with the thinnest rind and a fruity tang.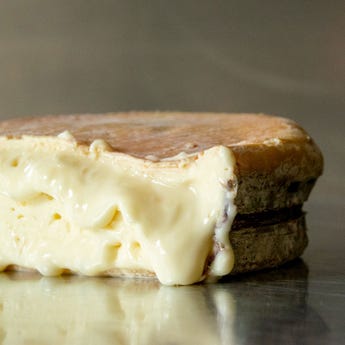 Little Rollright
A semi soft, washed rind cheese wrapped in a spruce band. When ready, the paste is glossy, rich and voluptuous, and the taste is buttery, complex and resinous.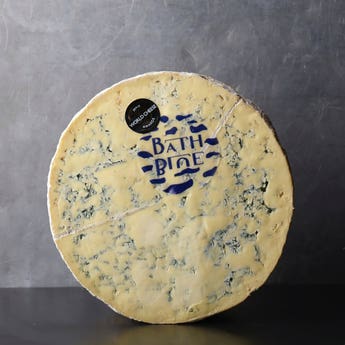 Bath Blue
Award-winning Bath Blue is a creamy, Stilton-style organic blue cheese from the South West.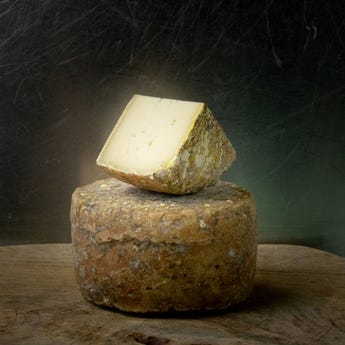 Sheep Rustler
T
Thermised
V
Suitable for Vegetarians
An award-winning sheeps' milk version of Rachel.