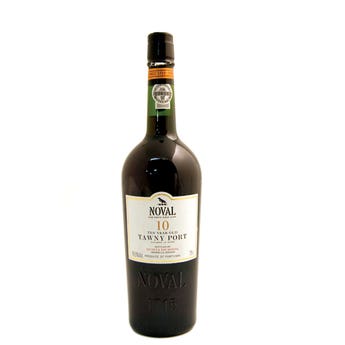 Noval 10 Year Old Tawny Port 75cl
Elegant in style. Old tawnies take on the characteristics of walnuts, dried fruits and spices, in colour and flavour. With this flavour profile, we find it goes wonderfully with Colston Bassett Stilton.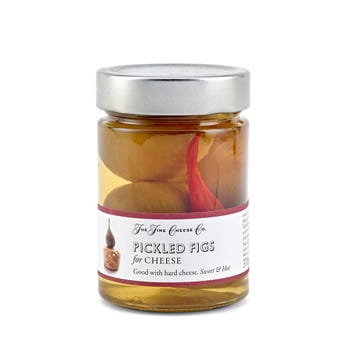 Pickled Figs for Cheese
Figs in spiced & sweetened cider vinegar. Makes cheddar a new experience.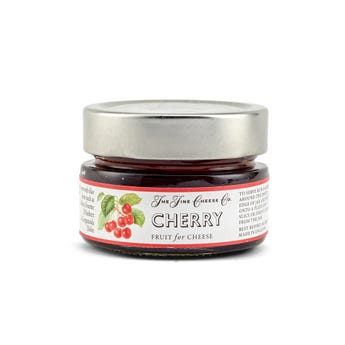 Cherry Fruit Purée for Cheese
A natural partner for blue cheeses such as Stilton, Gorgonzola, and Fourme d'Ambert.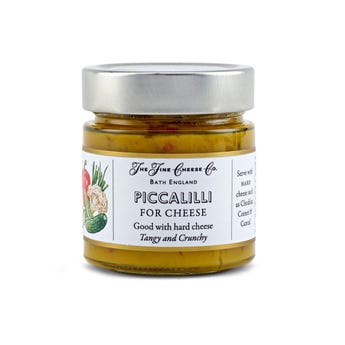 Piccalilli for Cheese
Tangy and crunchy.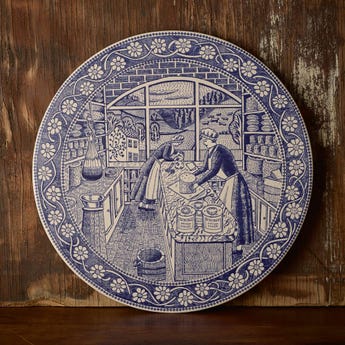 Ceramic Platter For Cheese
Cheese looks so good on blue and white china and John Broadley's charming designs are quirky, original and rooted in the country.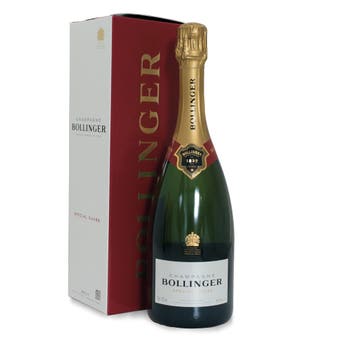 Bollinger Special Cuvée Champagne
The finest of bubbles. Aromatic, with notes of pear and walnut.
Reblochon Fermier Missilier
A supple-textured, washed-rind cheese from the Haut Savoie. It has a creamy delicacy of flavour that intensifies as the cheese ripens.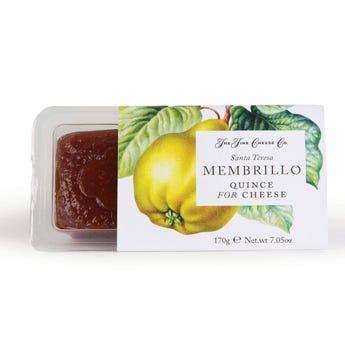 Membrillo for Cheese (Quince Jelly)
Membrillo is a firm and fruity quince paste. Perfect with sheep's milk cheeses such as Manchego, Pecorino and Berkswell.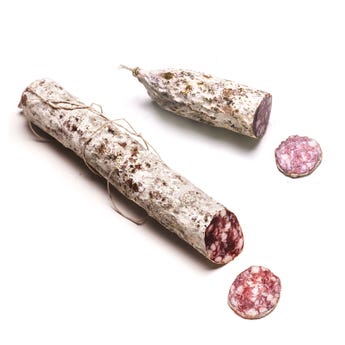 Westcombe Saucisson
Made to a small, artisan scale, Westcombe saucisson is complex, deeply rich and deeply satisfying.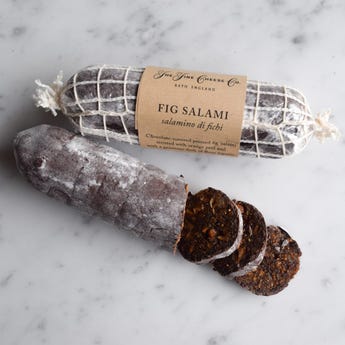 The Fine Cheese Co. Fig Salami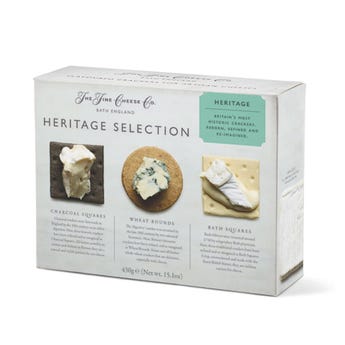 The Heritage Range Crackers Selection Box
Bath Squares, Charcoal Squares and Wheat Rounds, in one box. All-Butter Crackers Selection Box
All-Butter Wholemeal crackers, All-Butter Spelt cracker and All-Butter Wheat crackers, in one beautifully illustrated box.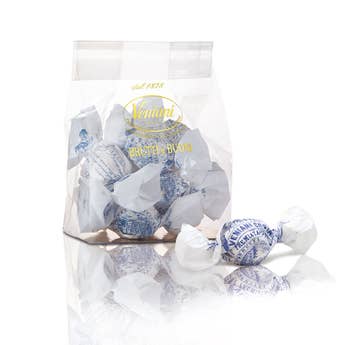 Veniani Brutti e Buoni Vanilla
Toasted almonds and hazelnuts in crispy meringue. Hand-wrapped in pairs in signature tissue paper.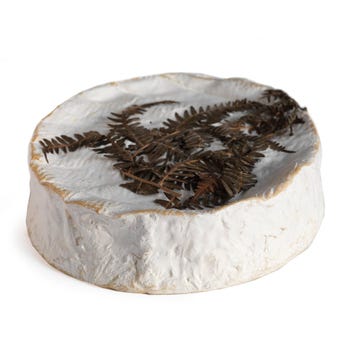 Fougerus Lait Cru
A soft cheese with a supple texture. The flavour has sweet and savoury notes, with a full finish.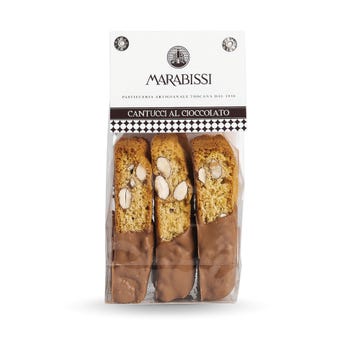 Marabissi Chocolate Covered Cantucci
Thick chocolate-dipped cantucci. The ultimate indulgence and delicious served with coffee, or after dinner with Il Santo or brandy.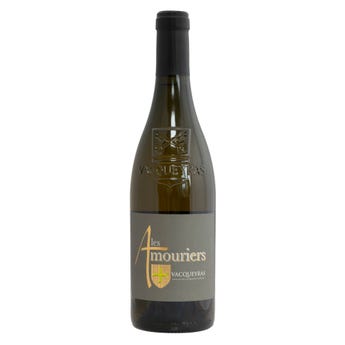 Vacqueyras Domaine des Amouriers 2017
The wine is rich, robust and warm with fruitiness and smoky bouquet lingering on the palate. It is a blend of 60% Grenache and 40% Syrah, vinified for maximum extraction and retention of black cherry, plum and spicy white pepper characters. You must be over the age of 18 to place an order for this product.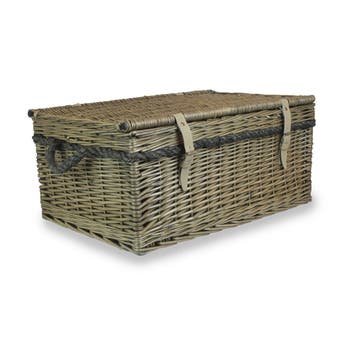 Extra Large Wicker Hamper
.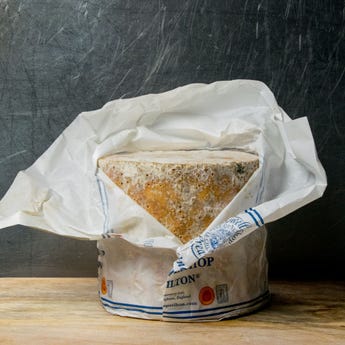 Cropwell Bishop Baby Stilton
P
Pasteurised
V
Suitable for Vegetarians
A traditional, Nottinghamshire Blue Stilton. Smooth, creamy and open textured, the cheese is buttery and complex, with a slightly spicy long finish.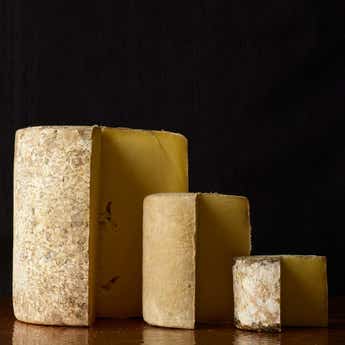 The Fine Cheese Co. Cave-Aged Cheddar 1.7kg
B
Suitable for Pregnant Women
V
Suitable for Vegetarians
Cloth-wrapped, hand-made Dorset Cheddar, cave-aged in Somerset for a depth of flavour and a moist texture. It is fruity and tangy with a rich, deep flavour and a hint of sweetness.
Le Piantagioni del Caffè Alto Palomar Ground Coffee
Ground Italian coffee with rounded body, delicate acidity notes of honey and roasted almonds.