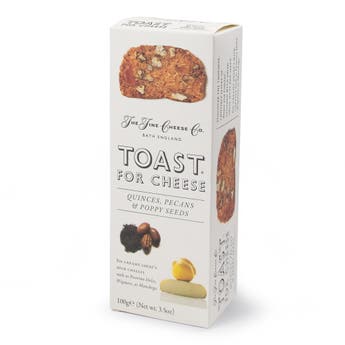 Toast for Cheese Quince, Pecan and Poppy Seeds
Thin, light and crisp toast (baked twice like biscotti) and uniquely studded with fruits, nuts and seeds.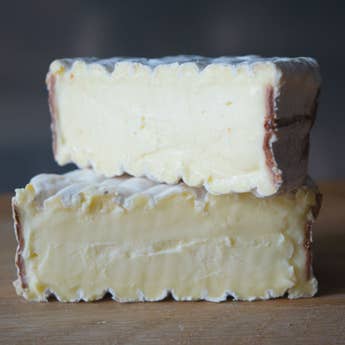 Winslade
P
Pasteurised
V
Suitable for Vegetarians
A marvellous interpretation of a Vacherin Mont d'Or. Tempus Achari Spiced Salami Pre Pack
The spice mix used in this salami is based on a centuries-old Indian pickling recipe. Fennel seeds, Telicherry black pepper and fenugreek add an intriguing flavour to this salami with great complexity.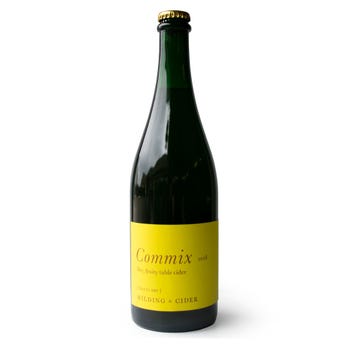 Commix Cider
A well-balanced, easy drinking cider with fresh acid, soft tannins and lots of fruit on the nose.
You must be over the age of 18 to place an order for this product.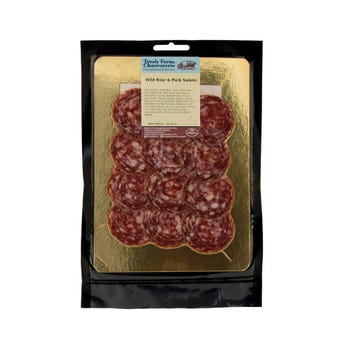 Trealy Farm Wild Boar & Pork Salami
Made by Trealy Farm Charcuterie, Monmouthshire, this European-style wild boar and pork salami has notes of red wine to complement the rich, gamey flavour.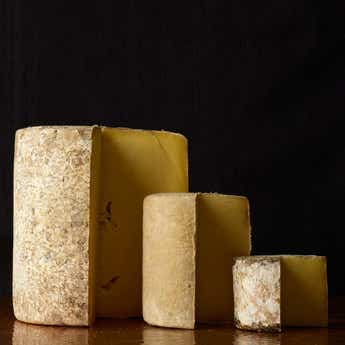 The Fine Cheese Co. Cave-Aged Cheddar 600g
B
Suitable for Pregnant Women
Cloth-wrapped, hand-made Dorset Cheddar, cave-aged in Somerset for a depth of flavour and a moist texture. It is fruity and tangy with a rich, deep flavour and a hint of sweetness.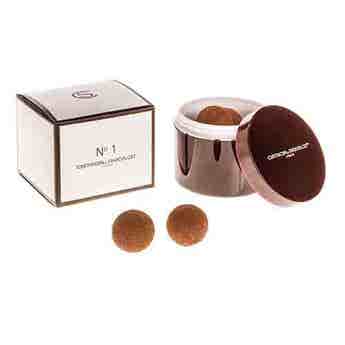 Mini No1 Original Salted Caramels Milk Chocolate
The original sea-salted caramels.