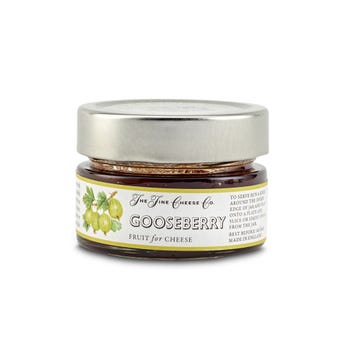 Gooseberry Fruit for Cheese
A sweet yet tart accompaniment for crumbly cheeses such as Cheshire, Lancashire and Wensleydale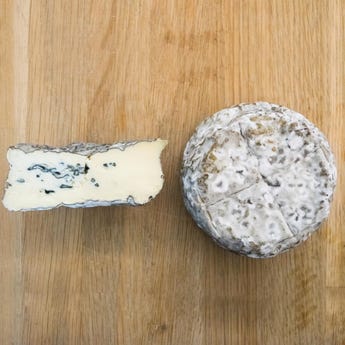 Baby Burt's Blue
P
Pasteurised
V
Suitable for Vegetarians
Made by Claire Burt in Cheshire from local milk, this little blue cheese is creamy in texture, with a sweet tang from the blue veins. The paste softens as it matures, but the flavour remains mellow and rich.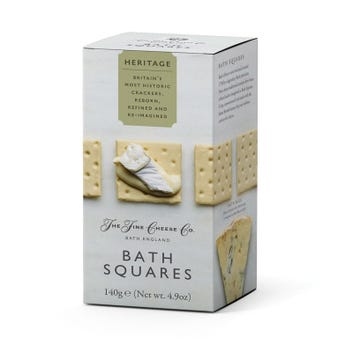 The Heritage Range: Bath Squares
All-butter Bath Oliver-style crackers. Crisp, unsweetened and made with the finest British butter, they are sublime carriers for cheese.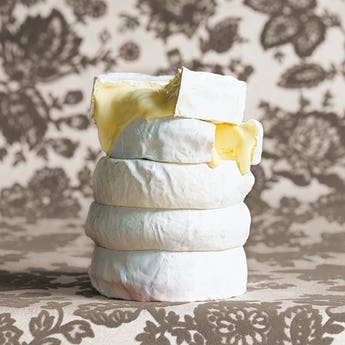 Waterloo
T
Thermised
V
Suitable for Vegetarians
A delicately flavoured, Guernsey-milk cheese, made by the Wigmores in Berkshire. Creamy, with a yielding texture. The Fine Cheese Co. Cheddar-200g
B
Suitable for Pregnant Women
V
Suitable for Vegetarians
A sweet and tangy Cheddar cheese with a particularly creamy texture and an occasional crystal caused by long maturing.