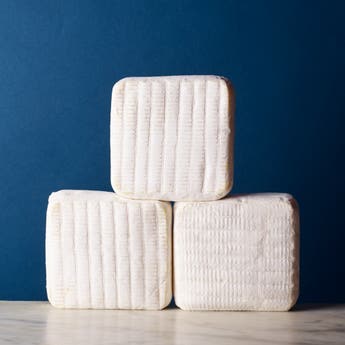 Robiola Bosina
Alta Langa's version of the classic, mixed milk Italian Robiola. Soft and luscious.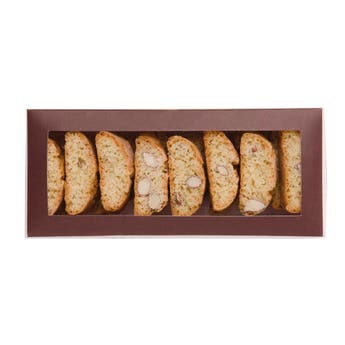 Marabissi Cantuccini Piccoli
Classic Tuscan hard biscuits, to serve dipped in Vin Santo. Marabissi Cantuccini are heavily laden with sliced almonds and have a just-baked taste.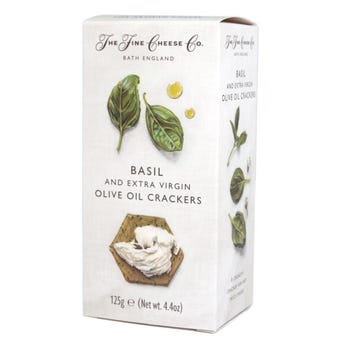 Basil and Extra Virgin Olive Oil Crackers
A crunchy cracker for any mild cheese.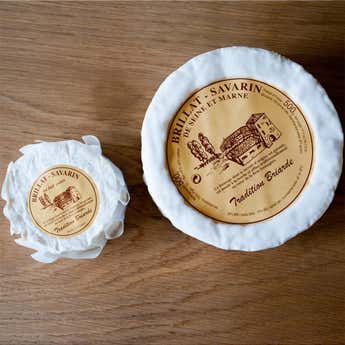 Brillat Savarin 100g
Lusciously creamy and sinfully rich triple-cream cheese.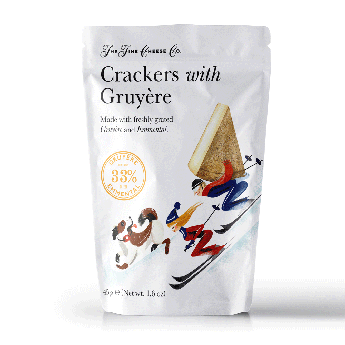 Gruyère Crackers
Our take on a cracker made with freshly grated Gruyère, Emmental and a dusting of seasalt. Distinctly European with a touch of cool Britannia.