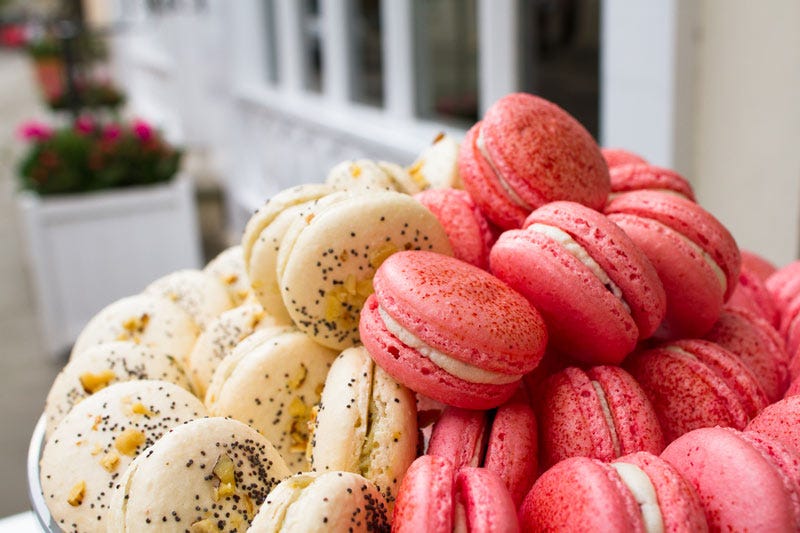 To celebrate our 25th year and the opening of our new London flagship shop, we're launching a new range of cheese macarons.
Invented and made by Gautam Kaila, our very talented Head Pastry Chef in Bath, these sweet yet savoury macarons are a totally new eating experience.
First up is the Motcomb Macaron. Made with goat's cheese and beetroot, it is inspired by the newly commissioned Motcomb goat cheese and has been created to mark the opening of our new shop.
The delicate cheese (made in Somerset, naturally) is paired with fresh beetroot in the filling. A hint of beetroot powder gives a stunning, deep beetroot colour to the crisp shell.
We also have the Bath Macaron that's made with World Champion Cheese Bath Blue from our home town. We have worked with this family of farmers and cheese-makers for the 25 years we've been open.
The creamed Bath Blue is partnered with chives for a deeply savoury filling and the shell is decorated with poppy seeds and walnuts.
Our co-founder Ann-Marie Dyas describes the macarons as "the cheese and pudding course rolled into one".
With this new savoury macaron range, we continue our tradition of innovation, but you will have to visit our Bath or Belgravia shops to try these unique products.
They're priced as follows:
Motcomb Macaron £2.25    Bath Macaron £2.25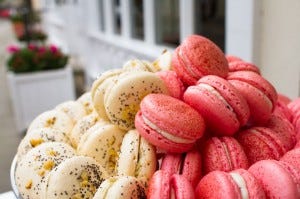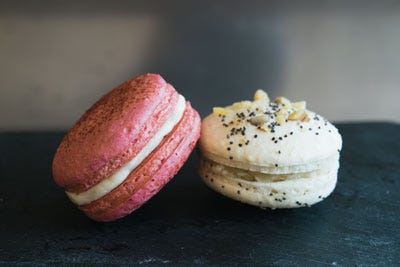 Available exclusively from Wednesday 18th May at:
The Fine Cheese Co – Belgravia
17 Motcomb Street
London SW1X 8US
Telephone 0207 536 2109
The Fine Cheese Co – Bath
29, & 31 Walcot Street
Bath BA1 5BN
Telephone 01225 483407