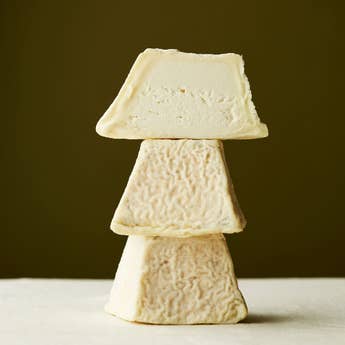 Sinodun Hill
P
Pasteurised
V
Suitable for Vegetarians
A fabulous goats' milk cheese from Oxfordshire: delicate, rich, smooth and complex.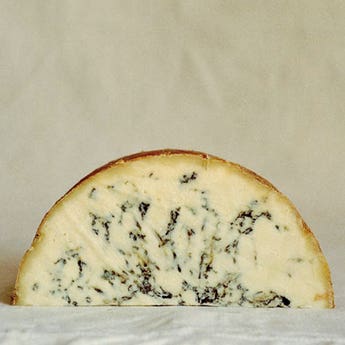 Colston Bassett Stilton
P
Pasteurised
V
Suitable for Vegetarians
An intensely rich and creamy Stilton, with a deep, lingering, complex flavour.
Hand-Selected Westcombe Cheddar
P
Pasteurised
B
Suitable for Pregnant Women
R
Raw Milk
Westcombe Cheddar cheese is a traditional unpasteurised cloth-wrapped Cheddar from Somerset that was awarded BEST PDO Cheese and Best Cheddar at the 2017 British Cheese Awards
* Typically made with raw milk but may occasionally be made with pasteurised milk. Your piece of cheese will be clearly labelled.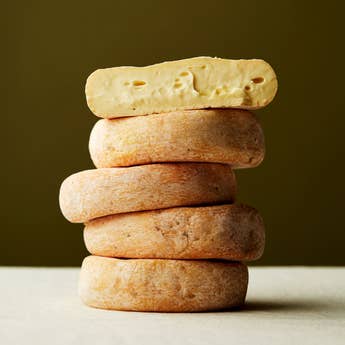 Yarlington
A beautiful cider washed cheese with a silky, glossy and pudgy paste. Rich and fruity, with a hint of acidity to refresh the palate.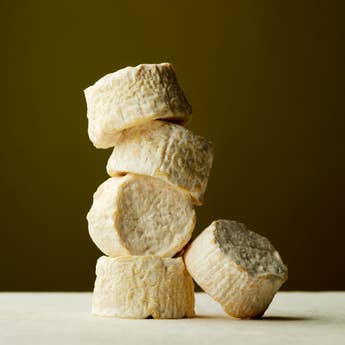 Bix
A soft cheese with a luxurious, ice-cream texture that matures from crème fraiche to clotted cream.