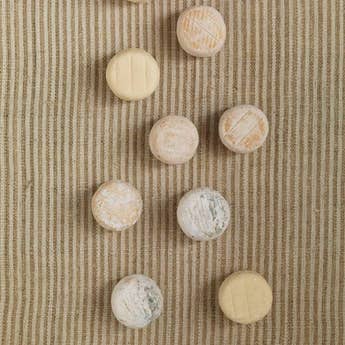 Crottin de Chavignol
Matured by Master Affineur, Rodolphe le Meunier. Nurtured to grow a soft, fluffy coat. As the cheese becomes firmer, the paste grows denser and the floral flavours are balanced by deeper, nuttier tones. Delicious at all stages.
Fourme D'Ambert Xavier Morin
A succulent and classic French blue cheese, with a rich and creamy texture, and a delicate blue flavour. From Affineur Xavier Morin.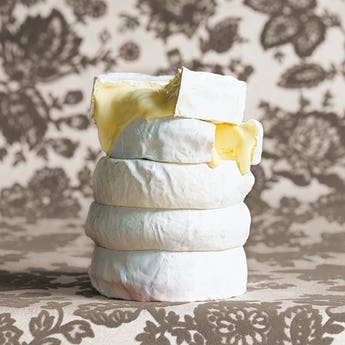 Waterloo
T
Thermised
V
Suitable for Vegetarians
A delicately flavoured, Guernsey-milk cheese, made by the Wigmores in Berkshire. Creamy, with a yielding texture.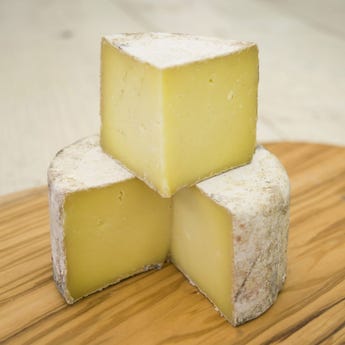 Curworthy Baby
A 17th century recipe, Cheddar-style cheese, with a smooth texture and mellow, creamy flavour.