Toast for Cheese Cherries, Almonds and Linseeds
Thin, light and crisp toast (baked twice like biscotti) and uniquely studded with fruits, nuts and seeds.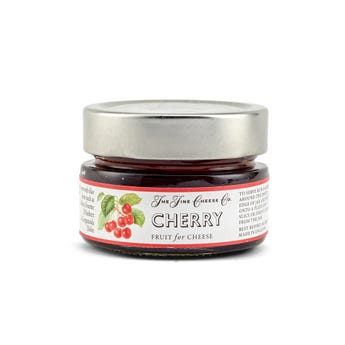 Cherry Fruit for Cheese
A natural partner for blue cheeses such as Stilton, Gorgonzola, and Fourme d'Ambert.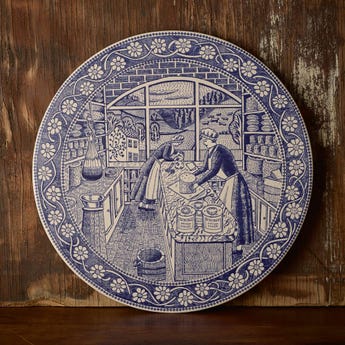 Ceramic Platter For Cheese
Cheese looks so good on blue and white china and John Broadley's charming designs are quirky, original and rooted in the country.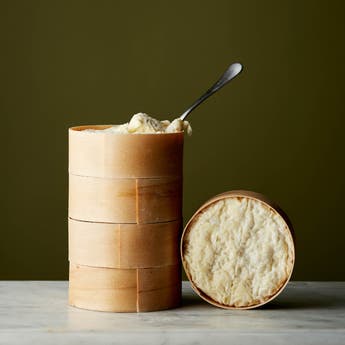 St Jude
A delicate, rich and complex cheese. Hand-made by Julie Cheyney in Suffolk from the milk of Montbeliarde cows, this tiny cheese is full of flavour. The thin, wrinkled coat encases a dense, lactic core, and the flavour is refined but deep and lingering.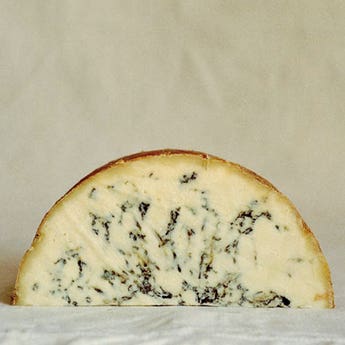 Colston Bassett Stilton
P
Pasteurised
V
Suitable for Vegetarians
An intensely rich and creamy Stilton, with a deep, lingering, complex flavour.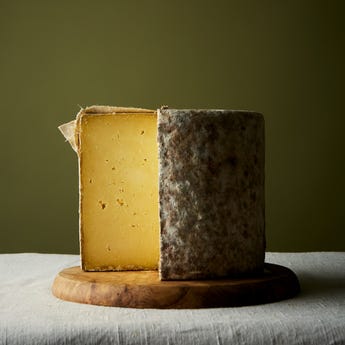 Yoredale Wensleydale
V
Suitable for Vegetarians
R
Raw Milk
A rounded and smooth raw milk Wensleydale, it has an earthy finish, but is balanced with a fresh, light sharpness. Formerly known as Old Roan.