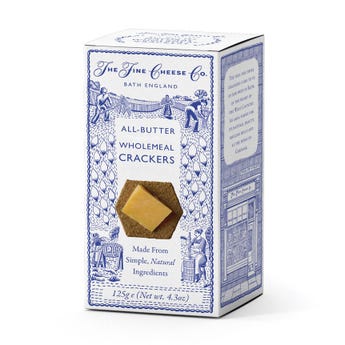 All-Butter Wholemeal Crackers
Wheaty and crunchy, all-butter, melt-in-the-mouth crackers. A neutral partner for cheese.
Stichelton
A traditional, unpasteurised, blue cheese from the vale of Belvoir.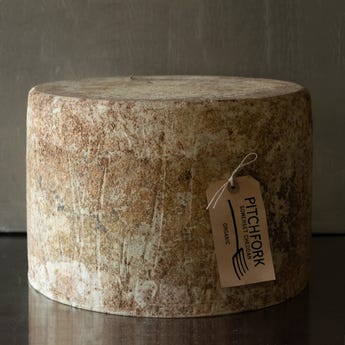 Hand-Selected Pitchfork Somerset Cheddar
B
Suitable for Pregnant Women
R
Raw Milk
A brand new Artisan Somerset Cheddar made by Todd and Maugan Trethowan, just seven miles from Cheddar Gorge. Moist and succulent in texture, it is full-flavoured with a hint of tropical fruit.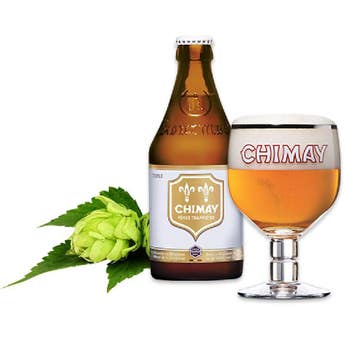 Chimay Tripel White 33cl 8%
A Belgian Trappist ale with a pale golden color, fruity aroma, and a refreshing, balanced taste.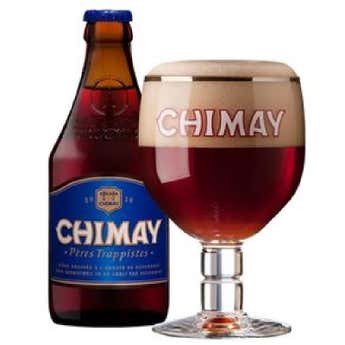 Chimay Blue 33cl 9 %
A Belgian Trappist ale with a deep, dark color, complex flavors of dark fruits, caramel, and a strong, warming finish.