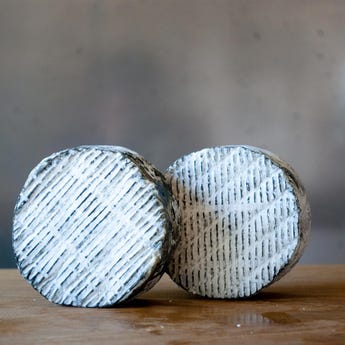 Carboncino
A delicate, fully-ashed mixed milk cheese. Creamy, with just a hint of 'goatiness' and a yielding texture.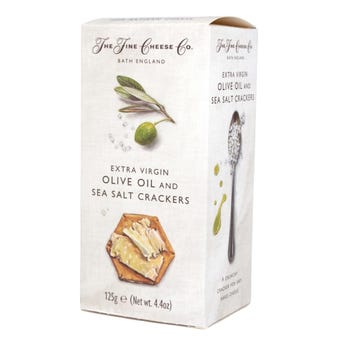 Extra Virgin Olive Oil and Sea Salt Crackers
A crunchy cracker for any hard cheese.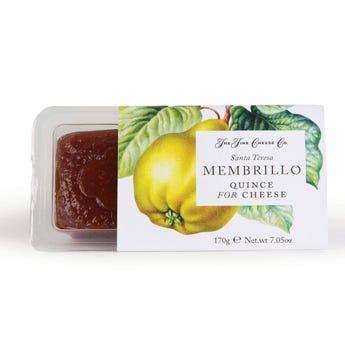 Membrillo for Cheese (Quince Jelly)
Membrillo is a firm and fruity quince paste. Perfect with sheep's milk cheeses such as Manchego, Pecorino and Berkswell.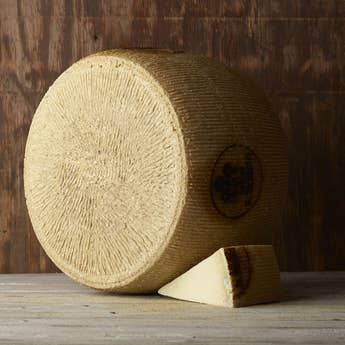 Pecorino Riserva del Fondatore
A rich, sweet, crystalline Tuscan Pecorino matured for at least one year.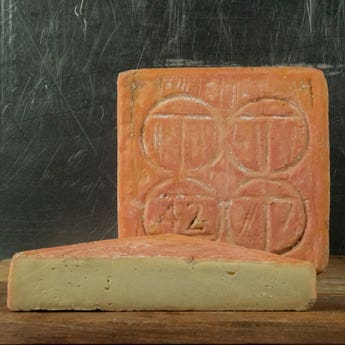 Taleggio
A Taleggio with a fruity silky paste, which may break down at the edges but remains crumbly and fresh-tasting in the centre.
Devodier Speck
Lightly smoked on wood, and aged. Typical of the northern region of Italy.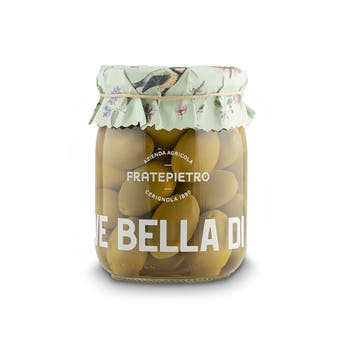 Fratepietro Bella di Cerignola DPO Green Olives
Succulent and sizeable Bella!