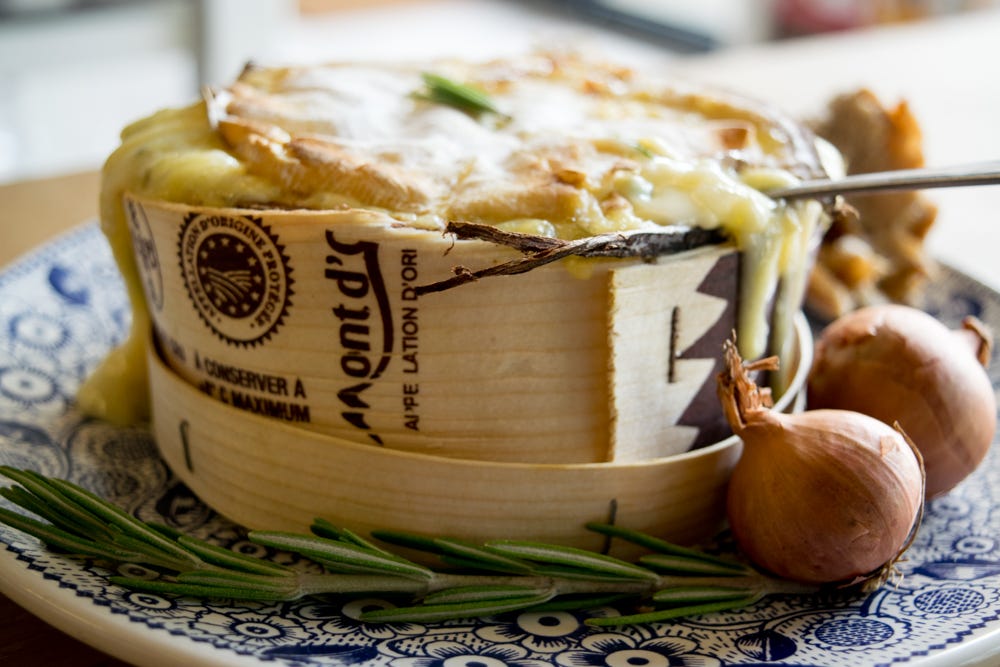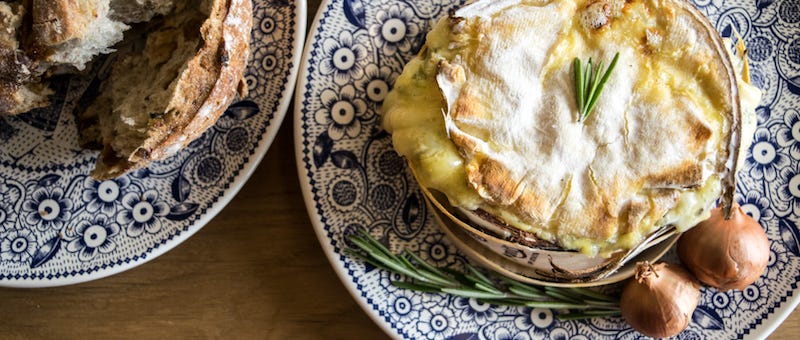 Vacherin Mont d'Or season is upon us, but how do you eat it? You may choose to enjoy it at room temperature, but for a truly special experience, why not try baking the cheese?
We've called upon the knowledge of our Cheese Care Manager, Luke, for his favourite Vacherin Mont d'Or recipe. He has delivered this full-flavoured dish that will wow friends and family alike.
Ingredients
3 Shallots, finely chopped
2 Sprigs of rosemary, finely chopped
2 Garlic cloves, crushed
20g Butter
30ml Jura Chardonnay
1 Whole Vacherin Mont d'Or, 450g
Method
1. Warm your oven to 180°C (fan 160°C).
2. Prepare the Vacherin box by removing the wood with a serrated knife to just below the top of the rind.
3. Soften the shallots and crushed garlic in butter. Finish with rosemary and Jura Chardonnay. Then cook off until the wine is evaporated. Allow the mixture to cool until it reaches room temperature.
4. Remove the top rind of your Vacherin with a long-blade knife. Then, evenly spread the thin layer of cooked shallots and cut downwards into the body of the cheese, so as distribute the mixture throughout.
5. Replace top rind and lid of the box. Cover in foil to stop catching and burning.
6. Place in your oven and bake for 10 mins. Beware of overcooking as the cheese and wood may split.
7. Remove the foil and lid, then grill the top rind until it is golden and crunchy.
Serving suggestions
Baby potatoes and cooked confit in oil.
Fresh vegetable batons.
Charcuterie.
Cornichons.