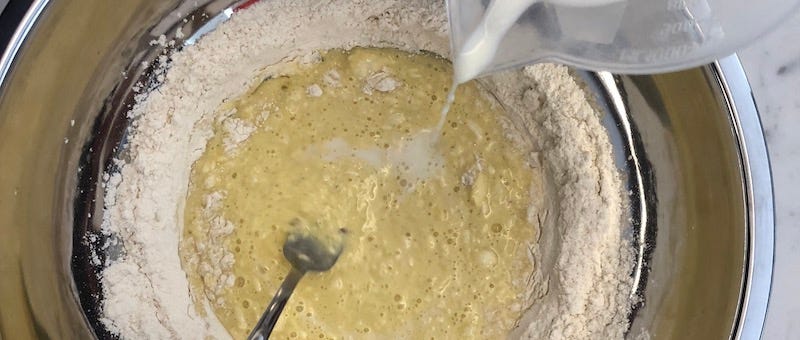 The French have La Chandeleur and the Americans, well, they like pancakes most days. In the UK, however, we celebrate those flat, circles of joy each year on a specific day in February for Pancake Day.
It might be the tradition for lemon and sugar on your Pancake Day pancakes, but we like to make things a little more cheesey at The Fine Cheese Co. So, with the help of our Cheese Care & Quality Manager, Ruth, we've come up with some suggestions for several, delightful cheese fillings.
1. Kirkham's Lancashire & The Fine Cheese Co. Peach Chutney for Cheese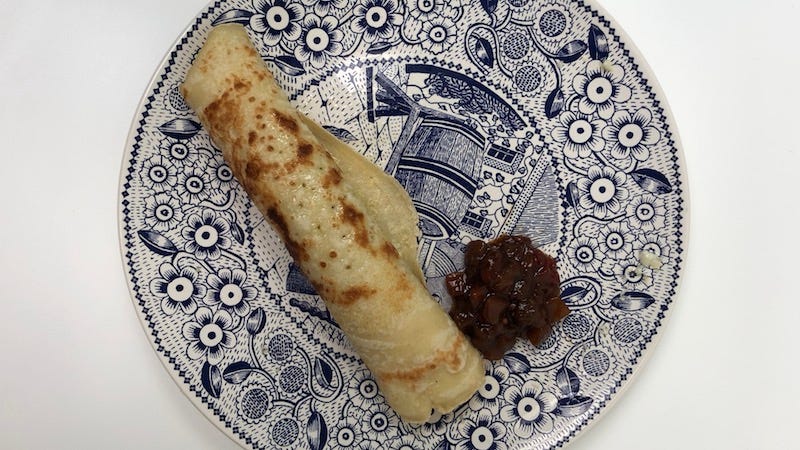 Immediately after you've flipped your pancake for the first time in a pan over the hob, crumble a generous amount of the wonderfully moist, Kirkham's Lancashire on top. It is perfect for pancakes because the cheese bubbles rather than melts.
Once you've placed the pancake on a plate and rolled it up, dollop some fresh and fruity The Fine Cheese Co. Peach Chutney for Cheese on the side. Add a little chutney to each bite for a wonderful mixture of