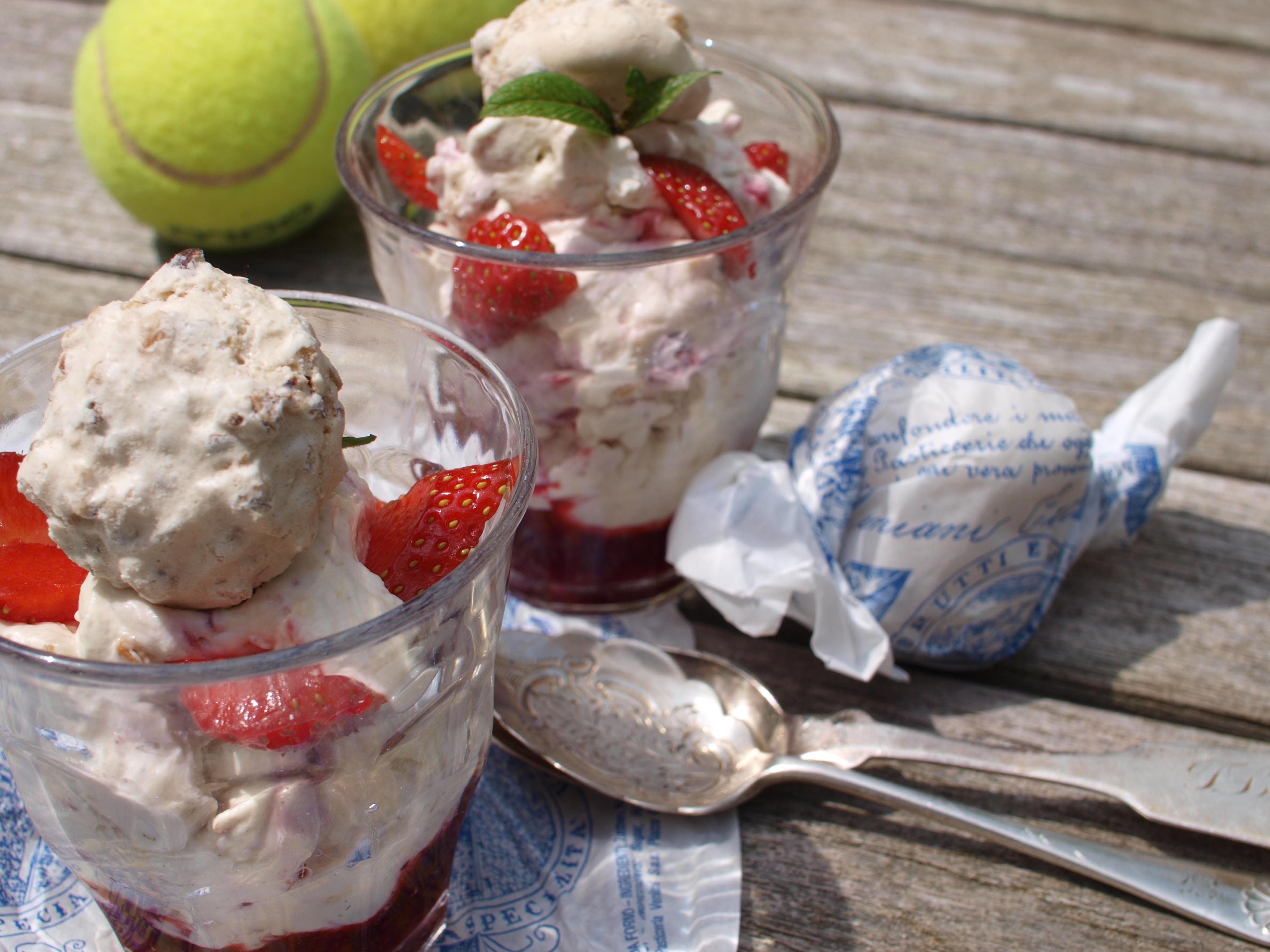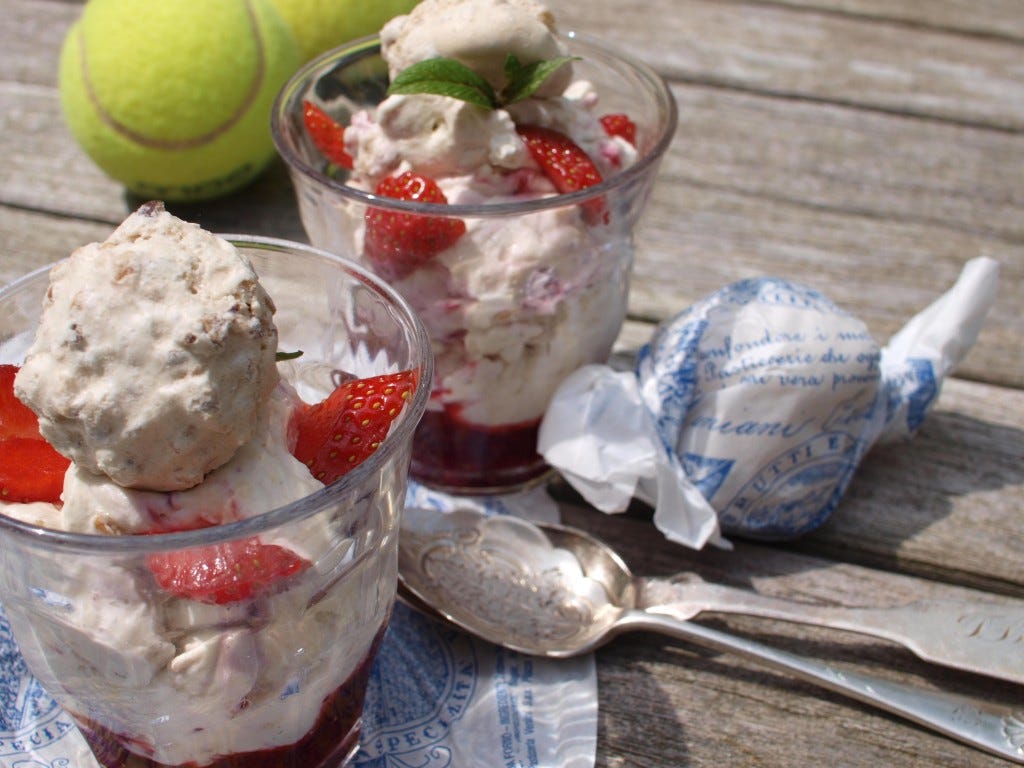 Brutti e Buoni are small Italian meringue-like biscuits enriched with chopped hazelnuts and almonds. Perfect with an Espresso, but at this time of year – even better with cream and strawberries! For this recipe we think Vanilla Brutti e Buoni work best, but alternatively you could use the chocolate or cinnamon flavours!
Serves 2
250ml Double cream
1 Vanilla pod, deseeded or 1 tsp of Vanilla bean paste
1 small punnet of Strawberries, sliced
4 tablespoons of summer fruit compote, buy shop bought to save time
In two small glasses, place one tablespoon of compote in each glass. Lightly whip the double cream along with the vanilla beans until soft peaks form. Gently crush all but one of the Brutti e Buoni into the cream and gently fold through with the remaining compote and most of the sliced strawberries. Spoon half of the cream mixture on top of the compote and top with half of a Brutti e Buoni, fresh sliced strawberries and a sprig of mint.