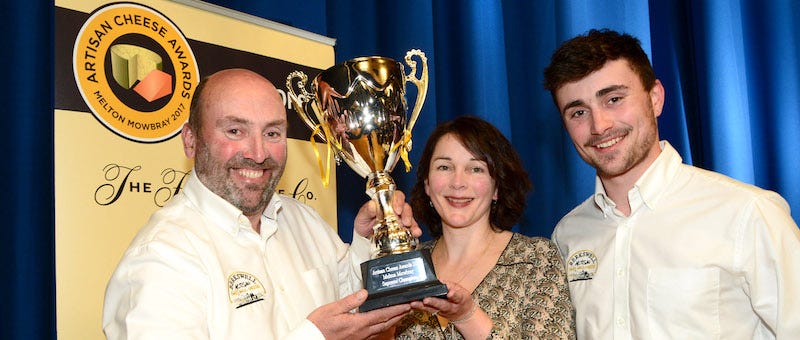 Produced by the Fletcher family at Ram Hall Farm, Berkswell cheese beat more than 500 entries from 115 producers to win the Supreme Champion at this year's Artisan Cheese Awards.
Ewes' milk cheese, Berkswell, not only won the Supreme Champion, sponsored by us, but also the Best Farmhouse Cheese and the Best English Cheese, making it a momentous evening for farm-owner, Stephen Fletcher.
Our Co-Founder, Ann-Marie Dyas couldn't be more pleased for the Fletchers and commented on how incredible it was that, despite making Berkswell for such a long time, they never rest on their laurels and continue honing the recipe.
"We've been selling Berkswell for around 30 years which is almost as long as the Fletchers have been making it. It's a real testament to their continuing commitment to quality and raw mil