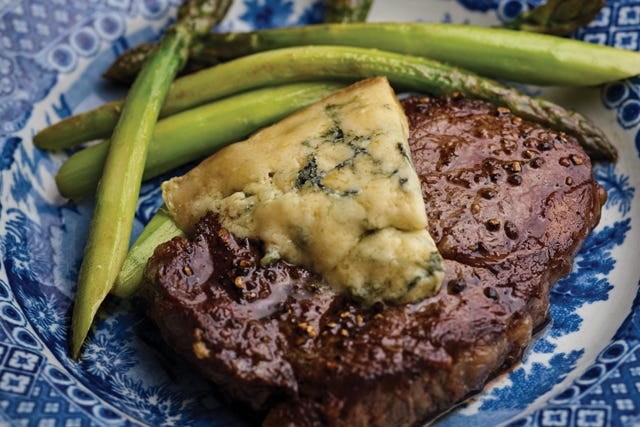 ---
ROASTED WINTER VEGETABLES WITH STILTON
Contrasts in colour and harmony from opposites. Wedges of beetroot, pumpkin, carrots and shallots, combined with fresh rosemary and crushed garlic cloves are a superb base for crumbled Stilton.
METHOD


Preheat over to 190C.

Toss all of the vegetables into a roasting tin, making sure everything is mixed together.

Tuck the herbs and garlic in and around the vegetables, and give everything a drizzle of olive oil, and season to taste.

Roast in the preheated oven for 45 minutes, until the beetroot is tender and the pumpkin has taken on a golden colour.

Crumble the Stilton over the vegetables, and return to the oven for a further five minutes, to allow the cheese to melt.
---
GREEN KALE WITH STILTON BUTTERMILK DRESSING
A kale, gem lettuce and anchovy salad tossed in a simply stunning buttermilk dressing made with Stilton. With a little crouton crunch, this is a recipe you'll love.
METHOD


Place a 100g of kale leaves into a large bowl with half a juiced lemon, 2 tbsp olive oil, and a big pinch of salt. Massage the leaves until they darken and wilt.

In another large bowl, mash the Stilton together with a clove of garlic and the remainder of the lemon juice.

Slowly add 80ml buttermilk, don't worry if there are still lumps. Whisk in 1.5 tbsp of cider vinegar and 3 tbsp olive oil, and season to taste.

Drop the gem lettuce wedges, baby kale, and massaged kale on top of the dressing.

Turn everything over a few times to distribute the dressing and top with croutons and anchovies.
---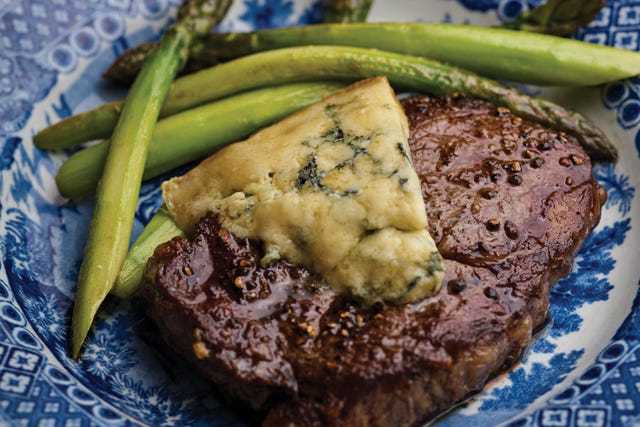 STEAK & STILTON
A timeless classic, simply placing a wedge of Stilton atop a juicy steak is tough to beat. Let the Stilton melt and the fabulous flavours combine, and accompany it with a glass or two of red wine.