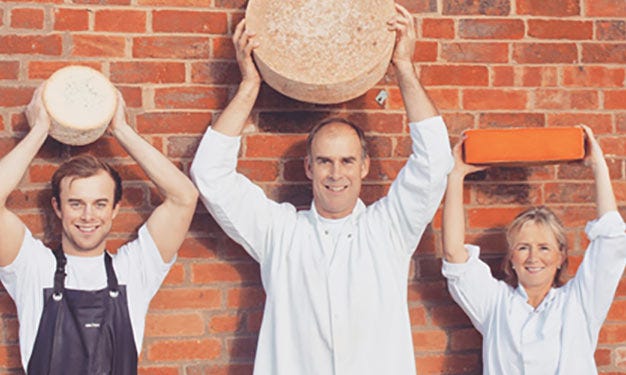 It has been immensely affecting to see the enthusiastic responses received by the campaigns in support of British cheesemakers...
It was a cruel twist of fate for something that often needs many months of maturation, to have many of its roads to market removed overnight.
But roads go two ways, and with the loss of access to the diverse range of cheeses in this country, the British public have taken to their tablets, phones and computers to get their fix from online retailers. Thankfully, cheese is one of those affordable luxuries that can be enjoyed at home with relative ease. All it takes is a few minutes on the web, and a parcel of freshly cut cheeses can be despatched by a team of dedicated cheesemongers.