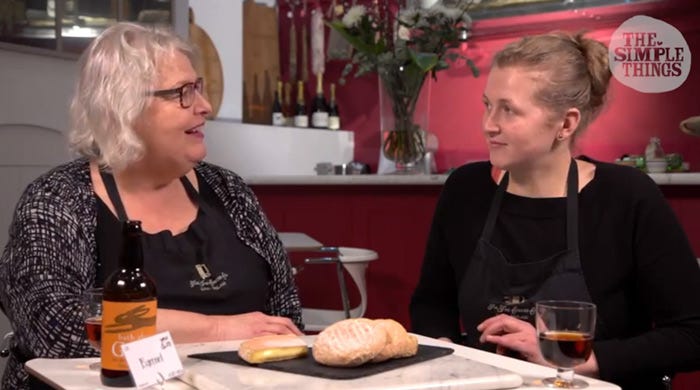 This month, Ann-Marie discusses Baronet with its inventor cheese-maker, Julianna Sedli. Julianna has been making cheese for just over 8 years. She trained with the American cheese maker Judy Schadi who was so impressed with Julianna she named a cheese after her. Made with unpasteurised organic Jersey milk, this English cheese may soon rival the French classic Reblochon from which it draws inspiration.
If this has tempted you, you can order your Baronet here, or pop into our shop in Bath to pick some up (and meet Juliana, if she is behind the counter that day)
Juliana thinks her cheese is perfect with a glass of local ale.
View Video on Youtube