Sponsored by The Fine Cheese Co.

Though it's been a while since I checked, I dimly recall gluttony being among the seven deadly sins. In fact, I'm almost positive that it is. It was fortunate then, that on the 4th May, the Artisan Cheese Awards were held in Melton Mowbray's Church of St. Mary, that we might better atone for what was to come.
For the fourth consecutive year, cheesemakers from across Britain and Ireland congregated in Leicestershire to take part in the form of worship most suited to the epicure. All in all, 420 artisan cheeses were present for their day of judgment, in 18 different categories. Given the hallowed ground we were standing on, all in attendance felt it important to carry themselves respectfully. To follow the proper observances. But by heck (if you'll pardon my language), the British and Irish cheeses were just so gosh darned exciting, we stopped minding those Ps and Qs almost as soon as the tasting began.
There were hand-ladled blues, and washed rinds with dappled hues. Cheeses white and bloomy with a taste quite mushroom-y, and raw milk Cheddar truckles that made us bite on our knuckles.
As sponsors of the Artisan Cheese Awards, we wanted (and managed) to take a brief pause from the cheese tasting to appreciate the evening itself. We may be biased, but it is the emphasis on small producers that really make this event a special one. Too often is quality sacrificed on the altar of profit, so there is an upper limit on the amount of cheese you can produce in a year, and still remain eligible for the awards.
To be a part of the festival, the commandments are simple:
Thou shalt be a small producer
Thou shalt make cheese in a traditional manner
Thou shalt not prioritise profit over quality
Ultimately, the awards are a chance to shine a light on the hard-working cheesemakers of Britain and Ireland, who, while not exactly cloistered, certainly deserve more recognition than they get. For putting the quality of their craft at the top, and their bottom line at the bottom. Artisan cheesemaking is a labour of love, and many of the cheesemakers opt not to grow their operation, preferring to keep things small, assuring the creation of  higher quality cheeses for the Great British cheese eating public.
It was a great night for the industry and we are proud to be sponsors, so huge congratulations to all involved.
We have included the full list of winners below, but to give you a taste of the action a few highlights will follow. Readers beware, your cheese lust may about to be in full flow, another of those seven deadly sins, but worry not. The best way to make amends is by loving thy neighbour, so if you know someone who would like a cheese selection box we've made containing the winners, click here to find out more.
The Winners
The Bath Soft Cheese Company had a superb showing. Entirely justified, as everything they make has a touch of the divine about it. Bath Soft, a cheese reputed to be a favourite of Admiral Lord Nelson, has recently had several recipe improvements made to it by Hugh Padfield, and went on to win: Supreme Champion, Best Organic Cheese and Best English Cheese. Quite a night.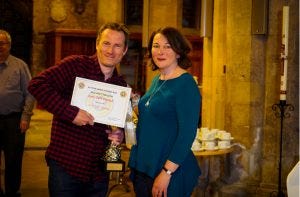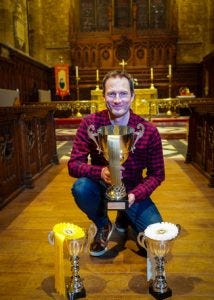 Bath Soft Cheese
Best Organic Cheese, Best English Cheese, Supreme Champion. Hugh Padfield has improved the recipe so that this creamy, pungent delight is more full-flavoured than ever. Notes of Mushroom mingle with a slight citrus twist. Its yielding texture means it will positively ooze onto your plate for a sinful, decadent experience. Click here to order.
Edmund Tew 
Best Rind Washed cheese
Last year's supreme champion is just as good as it ever was. A complex, savoury experience with just the right amount of attitude.  Click here to order.
Rollright
Best Soft Cheese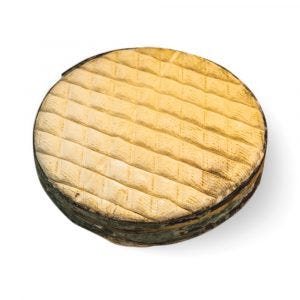 Gloriously ripe and resinous, the taste is rich, buttery and complex with a long, long finish. Eating this in church shouldn't be allowed. Available in our Bath and Belgravia shops. Coming soon to mail order.
Stichelton 
Best Blue Cheese Creamy and nutty, with a blue tang that just won't quit. Let it melt in the mouth to release its full flavour.  Click here to order.
Keen's Extra Mature Cheddar 
Best Raw Milk Cheese So tangy and powerful it almost bites back. Raw Milk Cheese should have complexity, and Keen's Extra Mature has that in spades. Click here to order.
Artisan Cheese Award Winners 2019 
Bath Soft Cheese – Best Organic Cheese, Best English Cheese, Supreme Champion
Rollright – Best Soft Cheese
Stichelton – Best Blue Cheese
Washbourne – Best Sheep's Cheese
Killeen – Best Goats' Cheese
Keen's Extra Mature Cheddar – Best Raw Milk Cheese
Graceburn – Best Cows' Cheese
Thelma's Original Caerffili – Best Welsh Cheese
Keen's Mature Cheddar – Best Territorial Cheese
Edmund Tew – Best Washed Rind Cheese