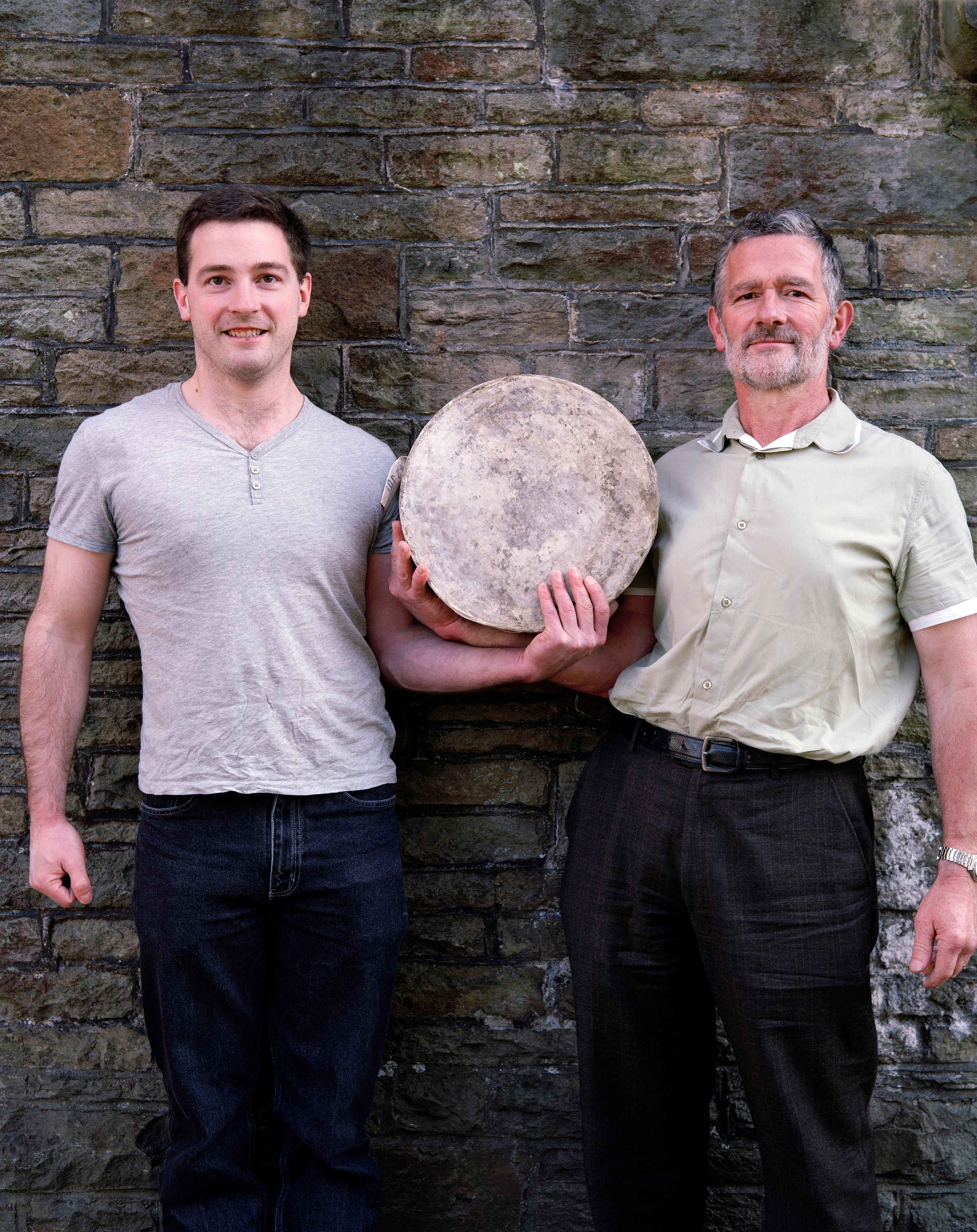 James and George Keen
'I believe that what we become depends on what our fathers teach us at odd moments, when they aren't trying to teach us. We are formed by little scraps of wisdom.'
Umberto Eco
Cheesemakers obsess over the smallest of details, in order to perfect that taste they are seeking. Over the years, a cheesemaker will build up a laundry list of tips and make-notes.
This Father's day, we took a moment to celebrate a few of the father-son teams in artisan cheesemaking. In many cases, traditional cheeses have stayed within one family for generations, allowing the knowledge, the cheese and the 'little scraps of wisdom' to stay on the same farm as one cheesemaker passes the torch to another. Whether they are perfecting existing recipes, or laying the groundwork for the creation of breathtaking new cheeses, fans of cheese everywhere owe a lot to these father and son teams.
George and James Keen are one such team. The Keen's have been making traditional, artisan raw-milk Cheddar on Moorhayes Farm since 1899. Renowned for its full-bodied flavour and tangy bite, Keen's Cheddar has always been in demand and highly decorated. In spite of this, the Keens have been deliberate about keeping their business small and tightly–knit. No doubt one of the reasons they have been so successful at passing on know-how from one generation to the next, for so long.
One of the first cheesemaking families we worked with were the Padfields of The Bath Soft Cheese Co.
Park Farm is incredibly close to our flagship store in Bath, and has been home to the Padfields for four generations.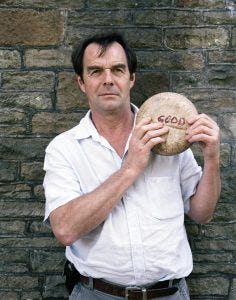 Graham Padfield
Graham Padfield's grandmother was the original cheesemaker on the farm, but it was Graham who rediscovered the recipe for Bath Soft and revitalised the practice of making cheese on Park Farm ( coincidentally – Graham also discovered a letter of recommendation for the original Bath cheese to Admiral Lord Nelson from his father. Yet another example of excellent advice being passed from father to son!)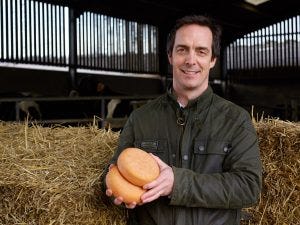 Hugh Padfield
Graham has now been joined by his son Hugh, and together, they make Bath Soft cheese, Wyfe of Bath, Bath Blue and relative newcomer, The Merry Wyfe, all of which have been heavily awarded in competitions, making Graham and Hugh one of the most successful cheesemaking teams to be found anywhere.
Elsewhere, the Skailes family have a rich history in the difficult art of making traditional Stilton. Cousins Robin and Ben Skailes run things at Cropwell Bishop Creamery under the watchful eyes of their fathers, Ian and David. Cheesemaking has been part of the family business for 160 years, a fact that Robin believes has helped them maintain their quality where others haven't managed to reach their level. Similar to the Padfields, such cheesemaking knowledge may well have helped out with their innovation as well as their quality, as demand has always outstripped the available supply of their fantastic Beauvale, which may well have been inspired by Italian Gorgonzola style cheeses.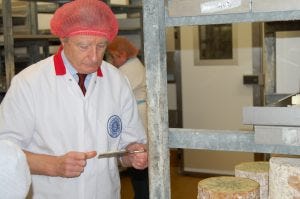 Ian Skailes
There are many other cheesemaking families we could mention – the Appleby's of Appleby's Cheshire, and the Calver's of Westcombe Dairy being two which immediately spring to mind – but ultimately this time of year is about those who have been a father figure in your own life. That's why, to spoil my dad, I picked him up some of these award-winning cheeses along with a few beers to wash them down.
To learn more about these cheeses, or have them delivered to your door, you can click on the links below.