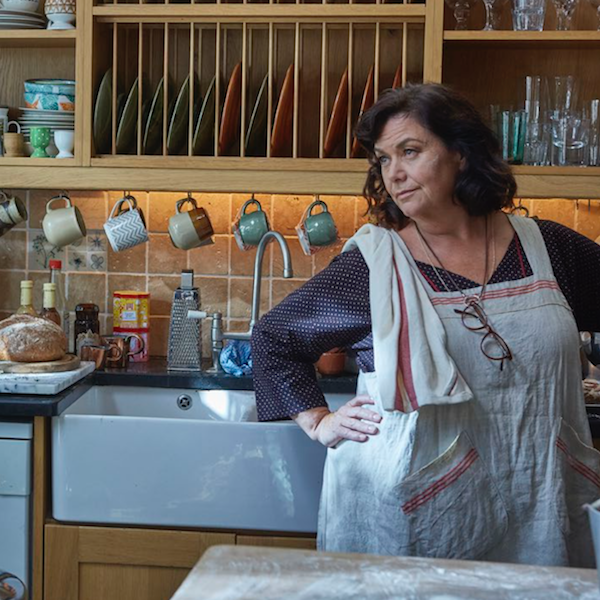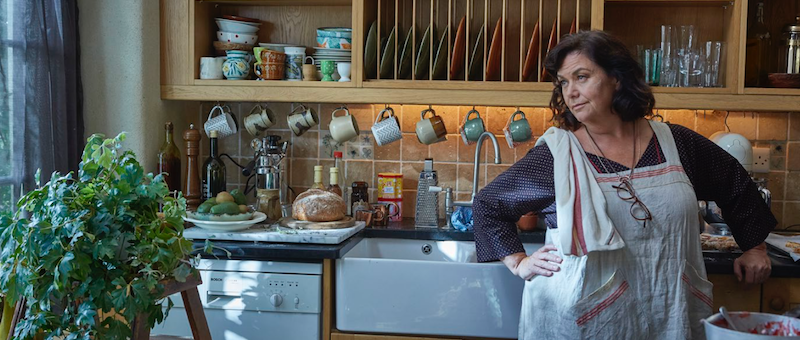 Delicious, a television series on Sky 1, has just finished its four-episode run and we were over the moon to see that a number of The Fine Cheese Co. partner products had starring roles. The eagle eyed among you will have caught appearances from Artisan Du Chocolat, La Tourangelle, Serrats and Van Nahmen.
Our partner brands shared screen time with several big-name British actors and actresses, including Ian Glen, Emilia Fox and Dawn French. The series has been written by Dan Sefton, who was previously responsible for Mr Selfridge and the Secret Diary of a Call Girl.
Set in Cornwall, Delicious describes itself as a surprising and compelling story of love, heartbreak, food and female friendship. When your best friend is your husband's ex – can you ever really be friends or will your secrets eventually overwhelm you?
Dawn French's character Gina was once married to Leo Vincent (Glen), a successful entrepreneur, chef and hotel owner, with whom she shares a daughter. Leo made his fortune from his exceptional Italian cooking - a family tradition he inherited from his ex-wife - and runs the idyllic Penrose Hotel in the Tamar Valley.
Since divorcing Gina, Leo's culinary empire has continued to grow, with the fruits of success now being shared with his new wife Sam (Fox). However, Leo is keeping a secret which is set to upturn all of their lives. In a friendship already born out of betrayal, Gina and Sam face the secrets and scandal that will bind them together in the most unlikely of circumstances.
Delicious is a gripping drama that you can still watch through Sky's catch-up services. We're proud that our tasty partner brands have been used to help give the show a sense of artisan realism.