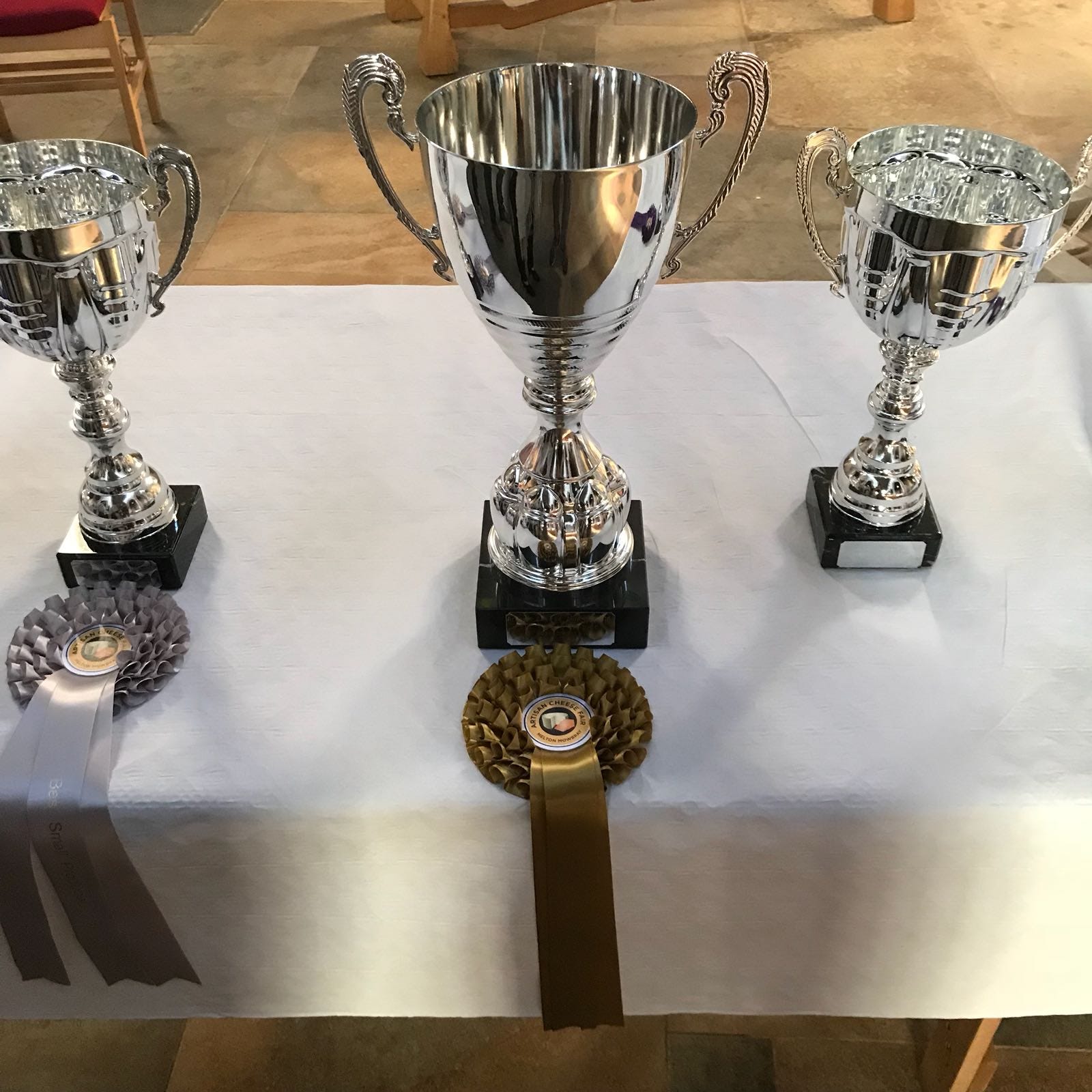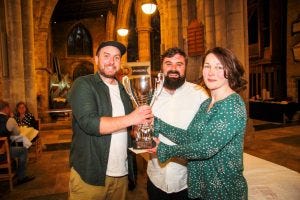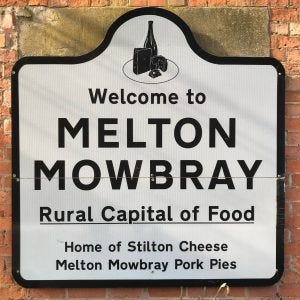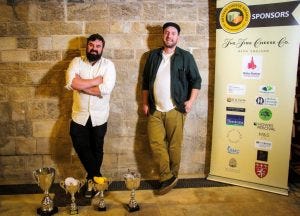 What a weekend it was at the 2018 Artisan Cheese Awards. We were the sponsors of the event so we spent some time in Melton Mowbray celebrating the best that the British Isles have to offer the world of fine cheese. As ever, there were triumphs and trophies galore. It is always rewarding to see the number of cheesemakers we work with come home with some gold. It is a fitting testament to the hard work they put in making the Artisan cheese market on our shores such a dynamic and vibrant one.
Here are a few of our highlights. There are of course, far too many to mention them all, but that is a small price to pay for working with the best of the best.
Best in Class:
Best PDO Cheese:    Keen's Extra Mature Cheddar
Best Ewes' Milk Cheese:    Berkswell
Best Raw Milk Cheese:    St Jude
Best Blue Cheese:    Bath Blue
Best Hard Cheese:    Coolea
Best Organic Cheese:    Bath Soft
Best Soft Cheese:    Winslade
A list that also looks like a near-perfect cheeseboard, there is always stiff competition to win the mantle of best in your class. To get to the top of the mountain requires true dedication to your craft and not a little bit of flair too. It is no surprise that many on this list are already highly decorated with various cheese awards, but don't expect any of these cheesemakers to rest on their laurels. We're excited to see (and taste) what they do in the future.
Sarah Appleby of Appleby's Cheshire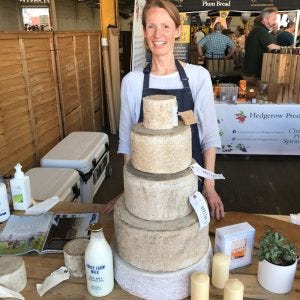 It is always great to catch up with Sarah. Cheshire cheese has a longer history than Cheddar in this country, but it took the intervention of the Appleby family to prevent it from fading into obscurity. Made with raw milk from their own herd of cows, Appleby's Cheshire is crumbly, full-bodied and a taste sensation. Worthy winners of a Gold medal.
Sparkenhoe Red Leicester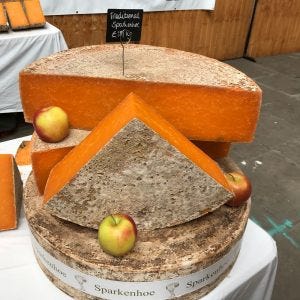 Look at that colour! David and Jo Clarke add annatto to give their Red Leicester its deep orange-red colour. A regular on our cheeseboards at home, Sparkenhoe Red Leicester is creamy and mellow. David and Jo will have to find space for yet another award as they also picked up a Gold.
Julie Cheyney - winner of the Best Raw Milk Cheese for St. Jude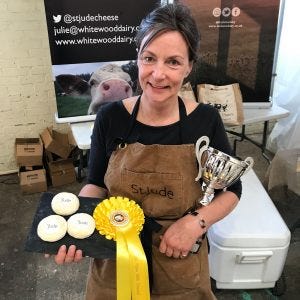 Julie is making a strong case for becoming the new Queen of British cheesemaking. Julie is the only person to ever win the James Aldridge award for raw milk cheese twice.
Now, Julie has won the prize for best raw milk cheese at The Artisan Cheese Awards, something all cheesemakers aspire to do. Julie held off some stiff competition and is a worthy recipient of the award. St. Jude is small in size but rich, delicate and full of flavor.
Dave Holton and Tim Jarvis of Blackwoods Cheese Company. Supreme Champions 2018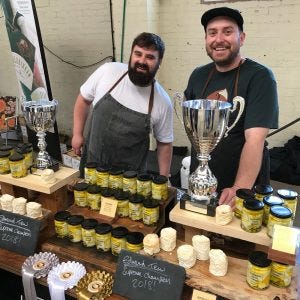 Special congratulations go to Dave Holton and Tim Jarvis, after picking up the Supreme Champion gong this time around, for "Edmund Tew". It is impressive enough to pick up this prize, but to do it after only 5 years in the business makes it all the more special. Dave is a native Australian, and named their cheese after a British convict who was transported to Australia in the 1800's for, appropriately enough, stealing cheese. Dave and Tim set up a dairy on an organic farm in Kent to ensure they have the best possible milk to work with. The future certainly looks bright for this dynamic duo – we'd recommend keeping an eye on what they do in the next few years, it would be a crime not to.
Edmund Tew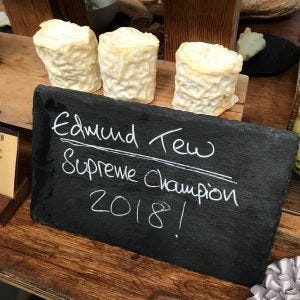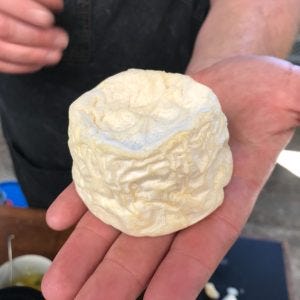 As ever, it was a real treat to catch up with everyone, and to sponsor the event makes it all the more special for us. Huge congratulations to everyone involved, and we can't wait to see you all again next year.
* For a small bonus - why not have a peak at a 2 minute youtube video of some highlights from the weekend. Keep a look out for our cheese care manager Luke's appearance while giving a talk.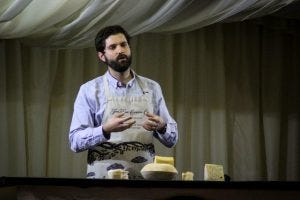 https://www.youtube.com/watch?v=mtfawFfj_YA&feature=youtu.be