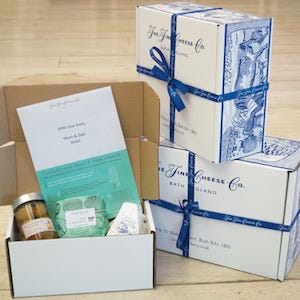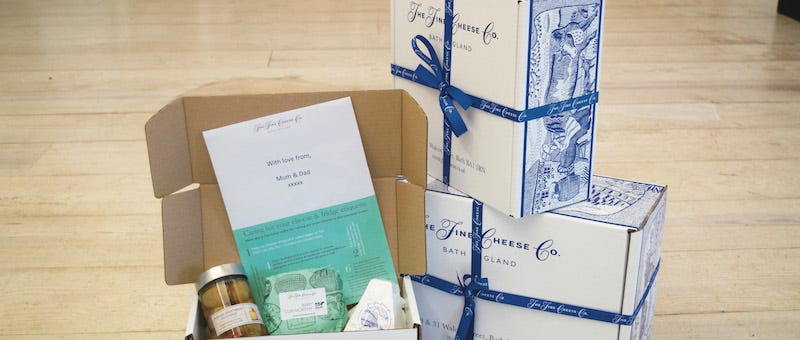 Our all-new Multiple Delivery Address feature is perfect for those of you who are shopping for several Christmas or birthday gifts intended for different people.
Let us guide you through the checkout process for Multiple Delivery Addresses, so you can save time when shopping on The Fine Cheese Co.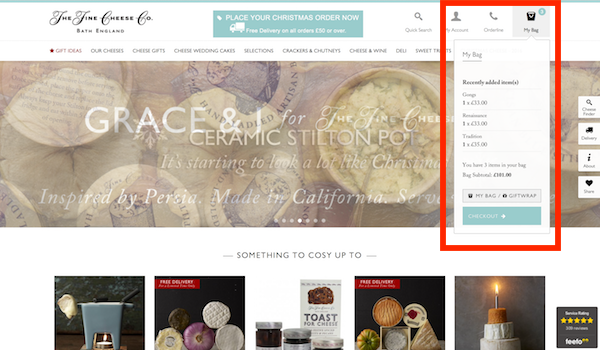 Start by adding the products you wish to buy to your bag. Then, when you have finished making your selection, hover your mouse cursor over the My Bag button on the top right of your internet browser's window and select My Bag / Giftwrap.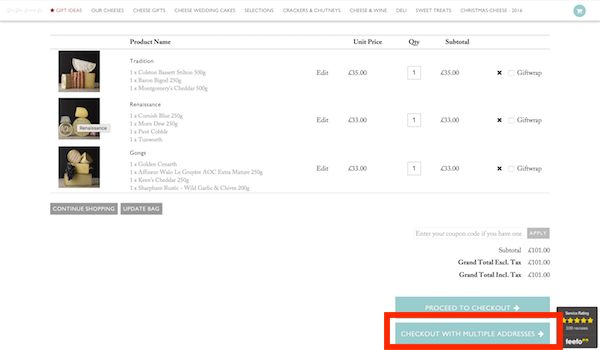 You will be taken to the My Bag page and towards the bottom right, below the Proceed to Checkout button, there is a Checkout with Multiple Addresses button. Please click this.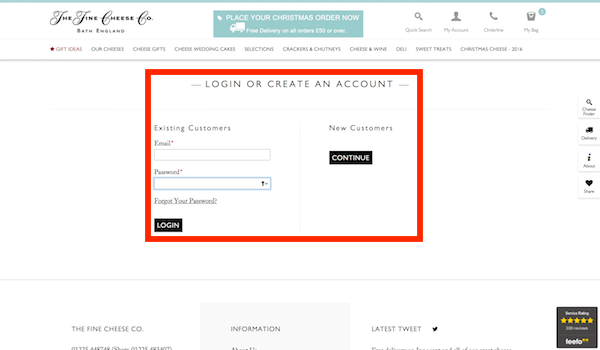 If you already have an account with The Fine Cheese Co. you will need to enter your username and password. Alternatively, new customers can use the option to the right of this.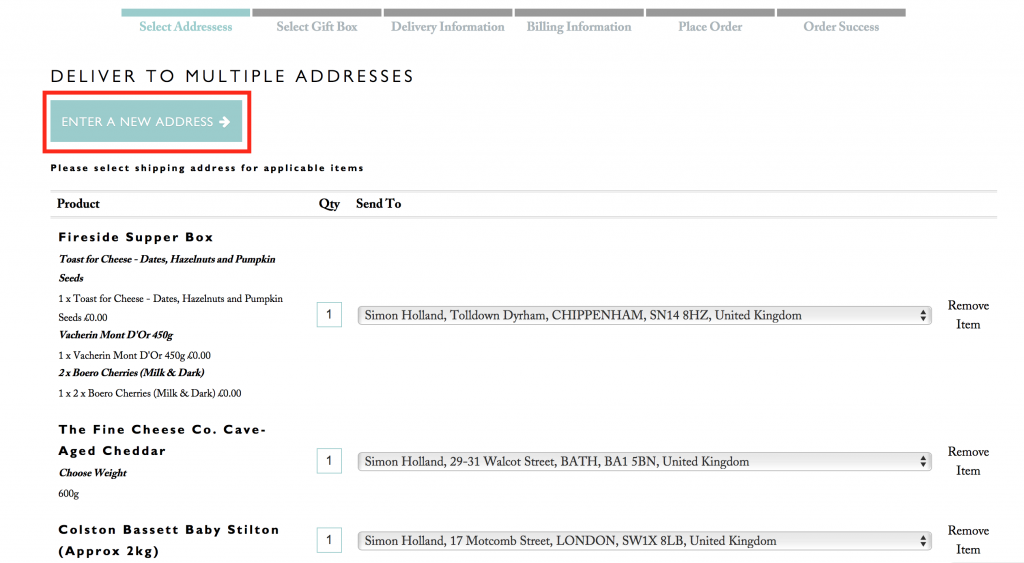 Once you have either filled in your personal information if you are new customer, or logged in if you are an existing one, you will be through to the Multiple Addresses screen.
Click Enter a New Address, type the recipient's details into the boxes and then press Save Address. You will need to repeat this process for each different person who will be receiving an item.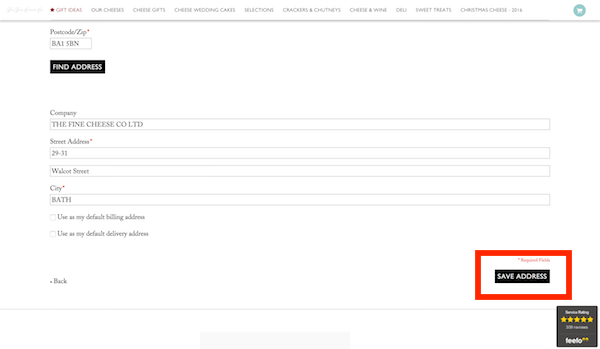 When you have typed in all the addresses, you will be able to select the address and corresponding product. Click Continue to Select Giftbox.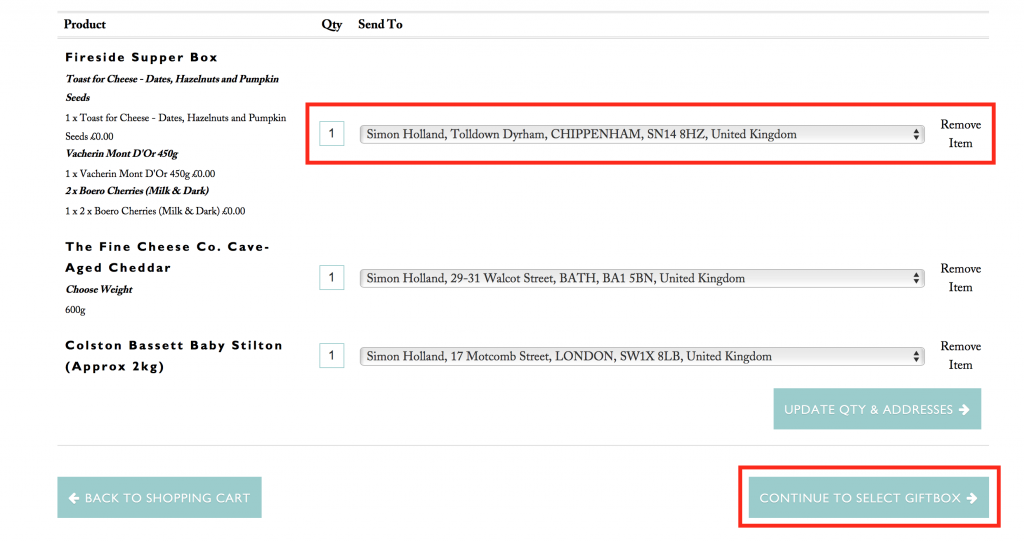 On this screen you can choose to add our very special gift wrapping to each recipient, by clicking Add Gift Box and then the check box for each address.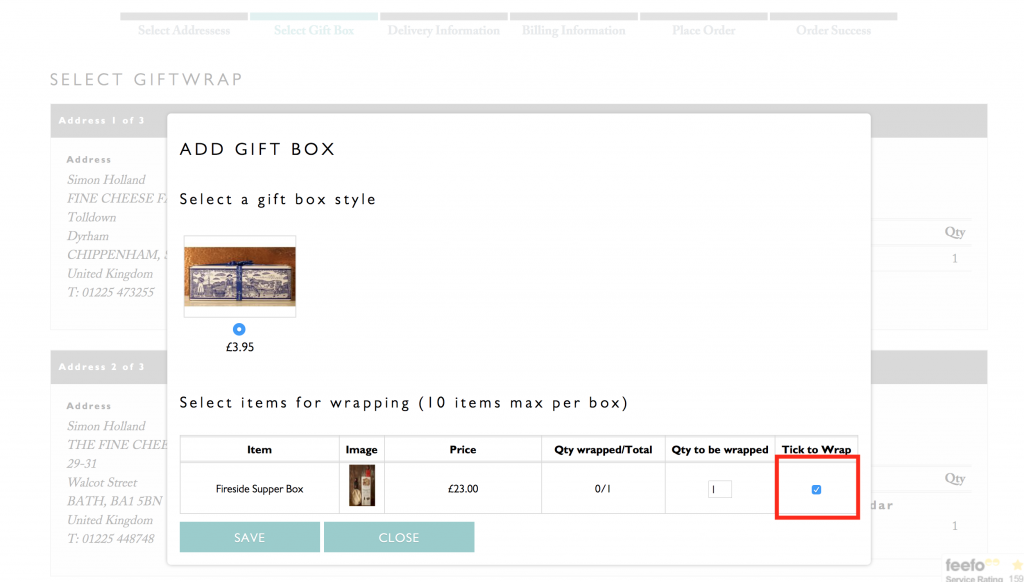 With this complete, clicking Continue to Delivery Information will bring you to a page where you can choose when to have your items delivered.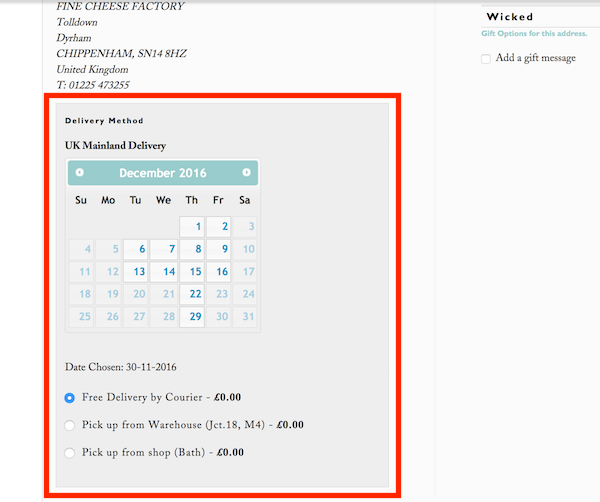 Please be aware that if you select 22nd December on the calendar, your item will be delivered between 19th-22nd December. It will be in the perfect condition for Christmas Day.
From here, you can click through to the payment details and confirm your order.