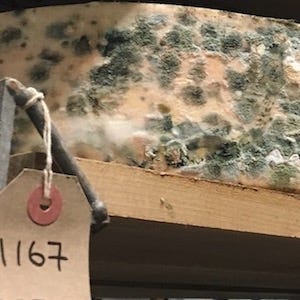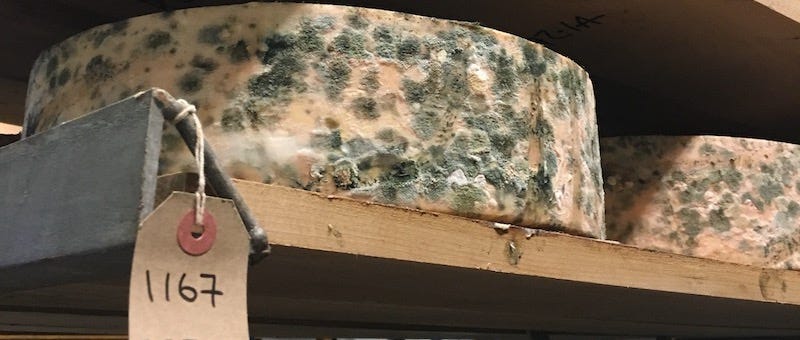 Our visit to Sparkenhoe creators,  Leicestershire Handmade Cheese Company, was my first outing to meet a cheese maker while working at The Fine Cheese Co. and it was a fun one!
After winding our way through the country lanes of Leicestershire, we reached the most idyllic location for a farmhouse cheese. Despite some interesting parking by our Cheese Care Manager, Luke Maslen, (not to mention that of our buyer, Gabi) we were welcomed by David Clarke of Leicestershire Handmade Cheese Co. We walked down some steps, swiftly greeted by some sheep and entered the little café they had recently built inside a beautiful high-top barn.
Hard at work, with her apron on, was Jo making a couple of toasted sandwiches with the famous Sparkenhoe Red Leicester. I have to be honest, I had no idea it melted so well! We were later treated to a toasty each and sat down in the busy cafe to have a chat with David and Jo.
The pair are truly as lovely and kind as they look.  After discussing the weather, staff gossip, consuming litres of raw milk and hearing of their exciting new Stilton project (which was being built right before our eyes), we were taken on a trip through each stage of the make.
It's amazing how far they have come since starting in 2005, only 12 years ago! As we entered the cheese dairy and put on some brilliant, white wellies and delightful hair nets, David led us through the production route, from milk in to final product. Here we learnt how small nuances of temperature control, seasonality of milk, starter cultures and rennet's give Sparkenhoe the personal characteristics we all know and love.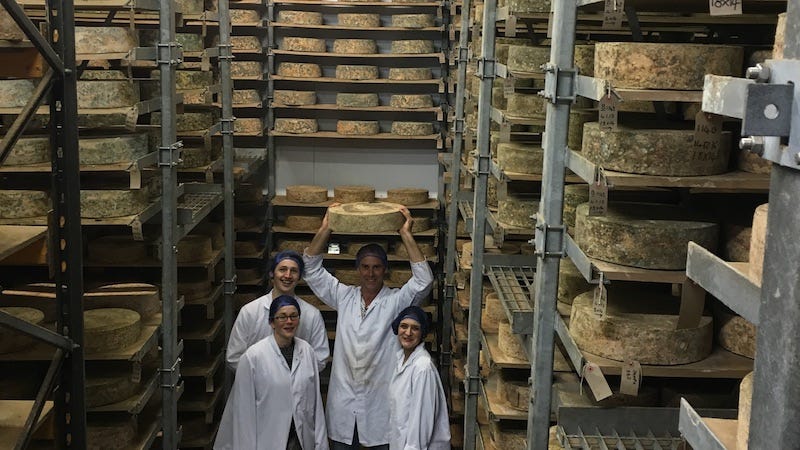 With cheese stacking as high as the ceiling, we then entered the maturing rooms where Luke asked about David's batch code system pointing at the cheese labeled '1093'. We expected some intricate meaning behind each number but David simply replied, "That's the 1093rd batch we've made". In depth indeed. After taking a few ridiculously cheesy selfies, we helped David pick out a few of the cheeses for the Melton Mowbray Artisan Cheese Fair, which was happening the following day. Those hair nets didn't stop us getting covered in mites that's for sure!
After wriggling free of our wellies, we headed to the farm for a look at why David and Jo's Pedigree Friesian cows are so special and healthy. They went into beautiful detail about their feed and the four chambers of their stomach, which the animals use to break down their nutritious meals. With David picking up the feed in his bare hands it was almost like a Monty Don moment in Fork to Fork.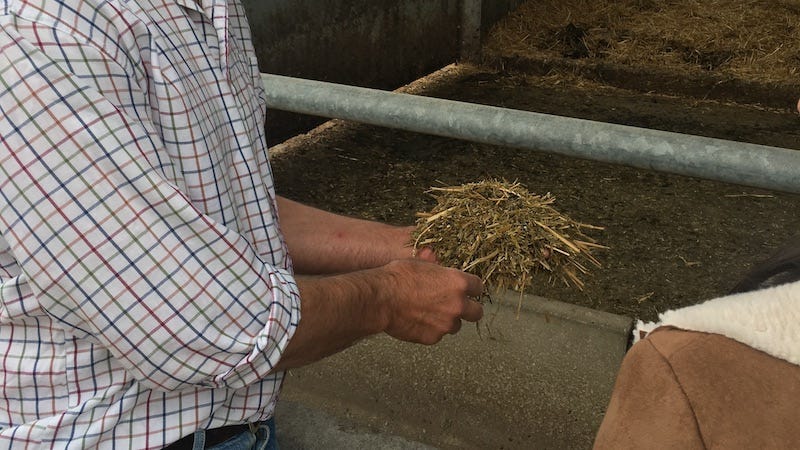 Shortly after, we ventured down to see the cows grazing in their luscious green fields. David explained that the cows are fed in the method of rotational grazing.
Finally, we went to the milking parlour where they have a system which detaches the pump from the udder once it has stopped giving milk, so that the cows are never over milked. They all looked marvelously happy while they were in line, chatting away like in an Aardman movie.
All in all, a lovely trip up to Leicestershire Handmade Cheese Co. and seeing the workings of a farmhouse cheese company. We sure can't wait to see how their Stilton project turns out!
By Joe McDonnell, Senior Account Manager at The Fine Cheese Co.