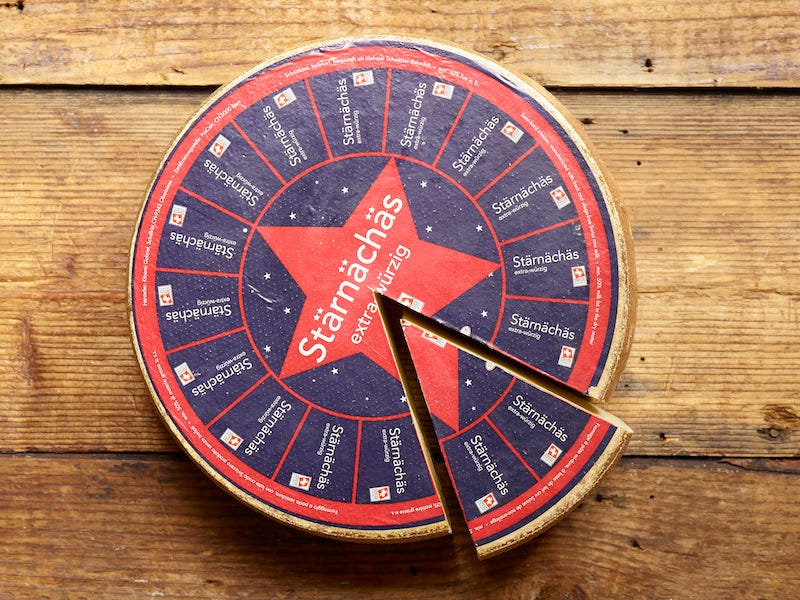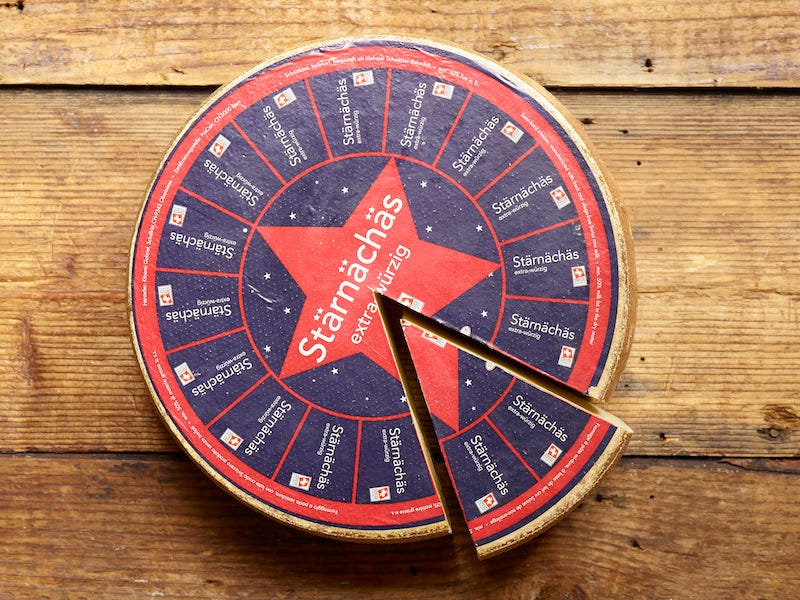 Stärnächäs, from Swiss affineur Walo von Mühlenen and cheesemaker Marcel Gabriel, won the prestigious Bradbury's Trophy, also known as Supreme Champion Continental International Cheese, at the International Cheese Awards 2016 in Nantwich.
The Swiss cheese, which we sell exclusively in the UK, rounded out the ceremony by successfully picking up the Interprofession du Gruyère Award for Best Swiss Cheese as well.
Produced at the foot of the Säntis mountain near Appenzell, Stärnächäs has a flavour that sits somewhere between a Gruyère and an Appenzeller. The texture is slightly supple and smooth, with only the occasional crystal and a few small holes found within the paste.
The sweetness is not as intense as that of an aged Gruyère, as the cheese is aged for only eight months. However, there is a quality about the flavour combined with the texture that is eminently 'more-ish': you just can't stop going back for just one more nibble.
Walo von Mühlenen is no stranger to award wins, having seen good results at the World Cheese Awards in 2012, 2013, 2014 and 2015 as well as Nantwich in 2013, 2014 and 2015. The Swiss affineur selects the best cheeses from Switzerland and ripens them until they are perfect for consumption, a process that's receiving critical acclaim.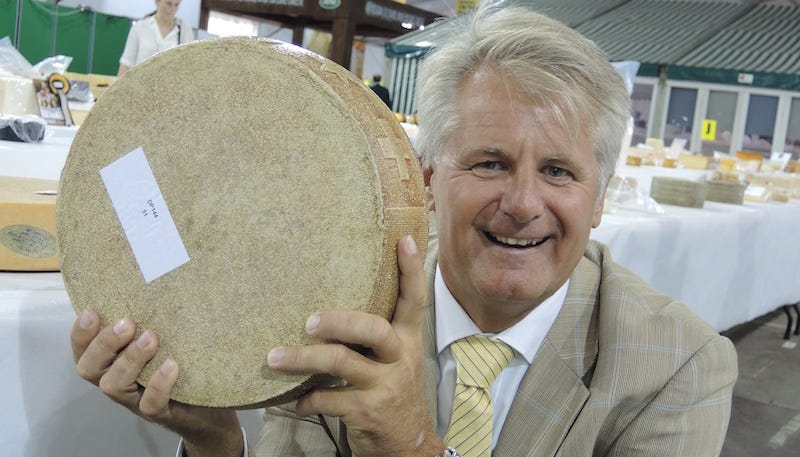 The International Cheese Awards is held each year in Nantwich and is the traditional summer event for the English cheese industry. There are more than 4000 entries from all over the world and, together with the World Cheese Awards and the World Cheese championships in Wisconsin, USA, it's one of the biggest cheese competitions in the world.
Our Co-Founder Ann-Marie Dyas was happy to see Stärnächäs winning the plaudits it so richly deserves, having been a proponent of the cheese for a while now here in the UK.
"The Fine Cheese Co. has been spreading the word about this 'stellar' cheese for the last three years. Affineur Walo so deserves this great win!"
Photography credits:
Stärnächäs - ©Jason Lowe (Not to be used without crediting The Fine Cheese Co.)
Walo von Mühleben - Image by International Cheese Awards, Nantwich