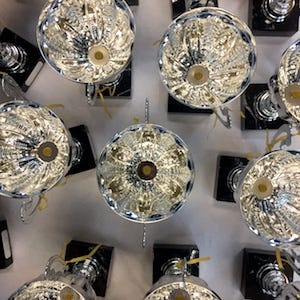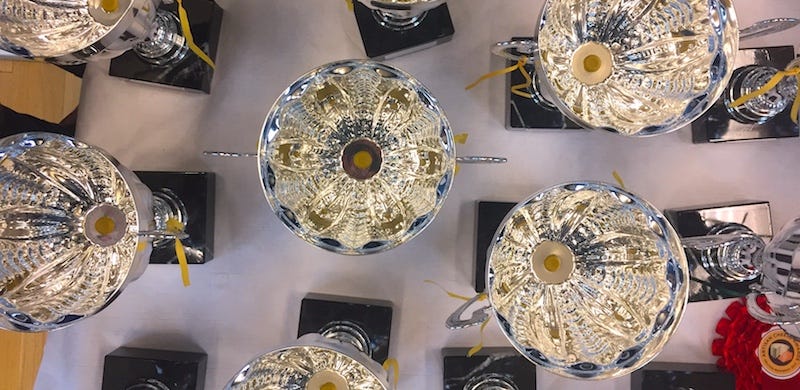 Who's ready for one of the biggest cheese events of the year? It's almost time for the eighth Artisan Cheese Fair, which is taking place on 29th and 30th April between 10am and 4pm.
There will be more than 60 cheese-makers and upwards of 300 different cheeses at the Artisan Cheese Fair 2017, so it's easy to see why this is the UK's largest event of this kind.
Of course, The Fine Cheese Co. isn't only attending, we will have a stall and, on top of that, we helped judge the Artisan Cheese Awards. The winners of this prestigious event will be announced on Saturday night at a glitzy awards ceremony.
We've also sponsored the mightiest award of them all, the Supreme Champion, and we can't wait to see who the well-deserved winner is as they'll be presented with a £1,000 cheque from us.
At the Artisan Cheese Fair, you'll be able to find The Fine Cheese Co. on stand A19. We'll be showcasing our Flavoured Crackers, Fine English and Toast for Cheese range.
On top of that, there will be Fruits for Cheese, English Chutneys, Spanish and Italian partners and our Ceramics.
We have offers on all of our products, from a free The Fine Cheese Co. bag when you purchase any two of our ceramics to a deal on our Toast for Cheese where you can buy any three for £8, or £2.99 each.
So, drop by our stand where we'll be able to recommend pairing options for all the cheeses you've bought from elsewhere.
The Artisan Cheese Fair 2017 is being held at Melton Mowbray Livestock Market, LE13 1JY.