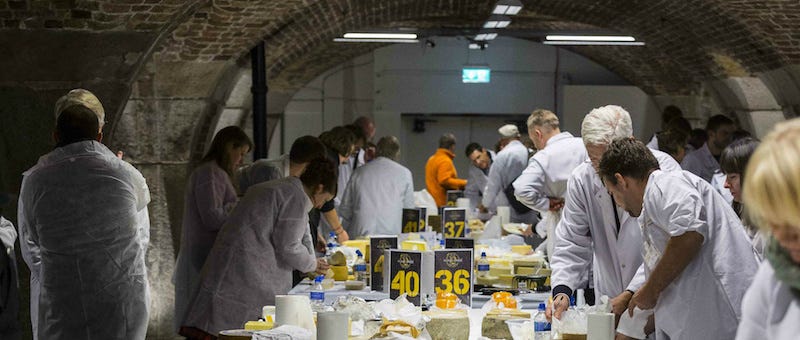 Two of our favourites, the buffalo milk blue cheese, Blu di Bufala, and goats' milk cheese, Rachel, hit the big time at The Guild of Fine Food's recent World Cheese Awards in London.
Made by Caseificio Quattro Portoni , Blu di Bufala, picked up Best Italian Cheese, while White Lake Cheese's Rachel is now officially the Best Goats' Milk Cheese in the world.
Blu di Bufala wasn't far off making it a perfect night. The cheese was awarded 69 points out of a possible 80 by the Super Jury of 16 judges, just shy of outright winner, Cornish Kern. It's another tremendous accomplishment for a cheese that can't seem to stop winning.
Blu di Bufala's winning streak continues
The trophy cabinet of Blu di Bufala must already be filled to overflowing, counting gold at Mondial du Fromage 2013 and 2015, and World's Best Italian Cheese at the World Cheese Awards 2012 among its wins.
Not shaped liked th